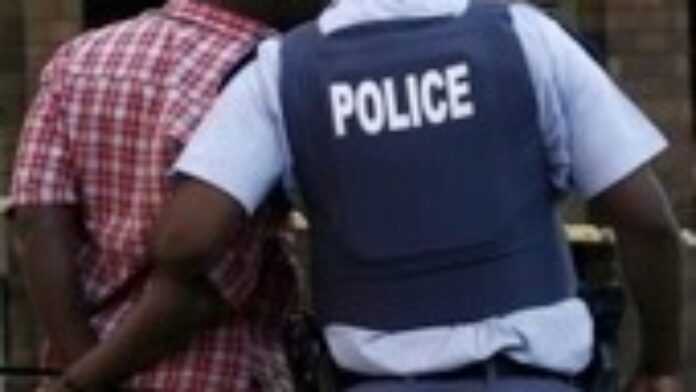 South Africa promised to host spectacular World Cup and they just did that, but they have also kept another promise-to flush our foreigners soon after the football extravaganza.
On Monday, a few hours after the curtain came down xenophobic attacks were set in motion in Western Cape and spreading to other localities. Two years ago more than 60 people were killed during anti-foreigner attacks.
By Monday evening at least 100 people were displaced and two shacks
burnt down in the Western Cape province, prompting Defence Minister Lindiwe Sisulu to come out on Monday guns blazing against those plotting to use violence against illegal immigrants in their communities.
There have been growing reports of a looming wave of xenophobic violence much like that which shamed the country in 2008. The government has been very quick to downplay the reports and assuage fears. Police officials have revealed plans to tackle and eliminate the problem should it arise.
She said in a statement, "Opportunistic criminals must know that we will deal with them harshly, there is no way we will allow them to spread fear and crime, we are working very hard to find them and prosecute them".
Zuma comments and Arrests
The army and police are working together to clamp out violence and maintain order in informal settlements around the Western Cape, she
said. And police, according to reports said they have deployed their personnel and military in townships has been following sporadic xenophobic violence, police said on Monday.
Afternoon television newscast showed police in armored vehicles patrolling several townships which are hot spots. In one report police spokesperson Captain Frederick van Wyk for Western Cape said that on Sunday night there were "sporadic incidents of looting" at shops belonging to foreigners.
Areas where this occurred included Nyanga, Philippi East and Khayelitsha on the Cape Flats, Wellington, Paarl East, Mbekweni, Franschhoek and Klapmuts. Van Wyk said seven men, aged between 19 and 30, had been arrested in the Nyanga area.
However, President Jacob Zuma on Monday told journalist that threats of an outbreak of xenophobic violence in South Africa were still rumours. "I'm not certain whether there have been threats of xenophobia. I know that there have been rumours that have been reported," Zuma is quoted saying.
The South African President added that there was not yet "concrete evidence" of xenophobic attacks. "I don't think people should really take it as a reality when people just say 'we suspect after this there could be xenophobia', because there is no concrete evidence that South Africans have said so."
South africa
Read latest news and features from South africa : business, politics, culture, life & style, entertainment and sports