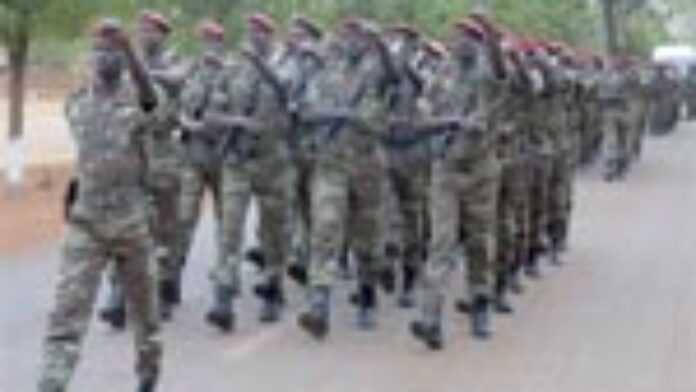 In a televised speech broadcast Sunday, Guinea's Army Chief, Major Ibrahima Balde revealed a planned assassination attempt on the lives of some of the most prominent political leaders. Several officers under the command of a certain senior officer are said to be part of the plot. Some have been arrested. The country's transitional Prime Minister, Jean-Marie Dore, has denounced any attempts to destabilize the electoral process.
Ibrahima Balde was categorical: "According to testimonies gathered from some active members of a network headed by a senior officer of the Guinean army, these individuals have revealed their intention to assassinate the most popular political leaders, as well as some military personalities by utilizing weapons belonging to the army in order to provoke a general uprising intended to jeopardize the activities of the transitional government," he said Sunday night on national television.
The network, according to the Army chief, is targeting the most popular political leaders. An announcement that evokes the names of political leaders including Cellou Dalein Diallo of l'Union des forces démocratiques de Guinée (UFDG) and Alpha Conde of Rassemblement du peuple de Guinée (RPG), the two presidential candidates to have received the most votes on June 27, in the first round of the election.
As the two leaders wait to solicit voters for the second round of the west African country's presidential election on a yet to be announced date, pending the Supreme Court's confirmation, Ibrahima Balde has called for caution among major political parties. He has also advised them to monitor crowds at rallies, whilst expressing fears that members of the "network" could infiltrate political groups, wearing caps and t-shirts bearing their parties' insignia, to commit the planned crimes.
And according to Ibrahima Balde, Even the unit of security forces charged with protecting the electoral process (fossepel), is not immune to this kind of infiltration.
The transitional Prime Minister, Jean-Marie Dore also expressed the same fears when he announced on Sunday that some "rogue elements" were seeking to cause unrest and destabilize the ongoing electoral process.
Nonetheles, loyalist government forces have reportedly made great strides in their hunt for members of the said "network". Major Balde has indeed indicated that many army officers have already been arrested and will be brought to justice. He also announced a strengthening of the country's investigative capacity, and to restore calm before the second round of the presidential election.
Unconvinced by the "conspiracy theory", the former Prime Minister Cellou Dalein Diallo, has called on Guineans not to be distracted "by the artificially created crisis… which seeks to delay the return to constitutional order…"
Guinea
Read latest news and features from Guinea : business, politics, culture, life & style, entertainment and sports