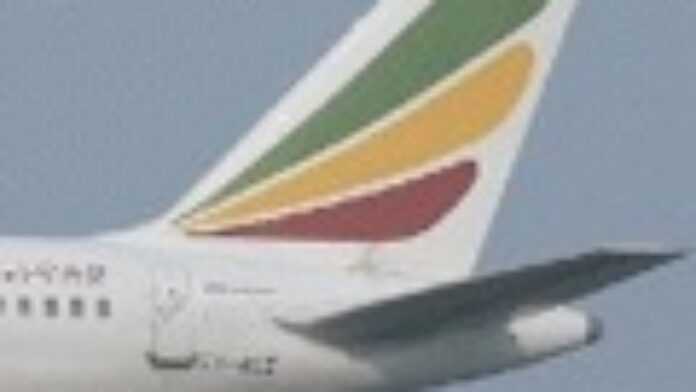 Ethiopian Airlines has been barred flying to one of its international routes, Djibouti, after a dispute between the Djiboutian Civil Aviation Authorities and the Airlines.
Djiboutian authorities banned the Ethiopian Airline's flight as of Sunday August 1, after giving a preliminary warning to the airline to use jet propelled aircrafts, as opposed to the turbo propelled Bombardiers currently used by the airlines, Ethiopia's Capital Newspaper reported
Ethiopian Airlines, in March this year, bought eight Q-400 Next Generation turboprop aircraft from the Canadian Aircraft manufacturer Bombardier Inc. aiming to boost its domestic and regional flight operations including Djibouti and Yemen.
According to Girma Wake, Chief Executive Officer of EAL, major airliners across the world use this kind of aircraft for routes such as Canada and America; and France and Germany.
According to him, the bilateral agreement between the two parties does not specify a fleet type to be operated by the carrier. The carrier has a say in deciding what aircraft to operate while the Djiboutian authorities determine the traffic.
The Djiboutian decision sees the Ethiopian carrier banned from one its longest serving routes. Flights to Djibouti began when the airline was formed in 1946.
Girma has meanwhile promised that negotiations are underway and that interrupted scheduled flight services will resume as soon as the problem is solved.
"We use our traffic right and will try to respond positively to their demand as much as possible. We will try to respond to legal and fair terms but if they insist on unfair and illegal terms, we cannot do anything. You cannot fly to their country without their consent," Girma qouted in the newspaper.
The CEO explained that Ethiopian wants to fly to Djibouti to facilitate trade ties between the two countries. However, the CEO suggests Ethiopian will only fly to Djibouti if terms and conditions that secure both sides' interests are restored.
According to Wogayehu Terefe, Ethiopian Public Relations manager, the airline is currently using the services of other airlines that fly to Djibouti to transport their clients.
The public relations officer further added that the airline apologizes to its customers for the inconvenience created and is doing its best to resume the interrupted flight.
Djibouti
Read latest news and features from Djibouti : business, politics, culture, life & style, entertainment and sports