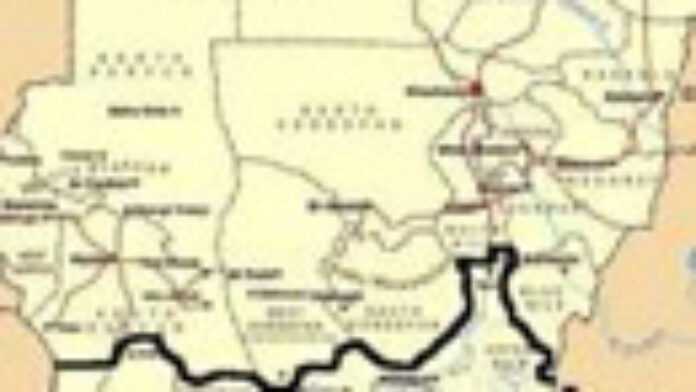 North and South Sudan will resume war should northern Sudan, hinder the referendum for southern independence, a top leader in Southern Sudan warned Friday.
Leading southern politician Pagan Amum told reporters in the southern Sudanese capital Juba, that the war that killed over two million Sudanese may be reignited if Khartoum dares to stall the referendum for independence due in January 2011.
Mr. Amum told reporters that the south will reject any attempt to delay the Jan. 9 referendum. According to reports he [Mr. Amum] stressed the importance of negotiations to ensure that Sudan does not return to conflict.
A 2005 peace agreement that ended four decades of on-and-off war between northern Sudan and southern Sudan, called for the referendum for southern Sudanese. But negotiations have only just begun and tensions are rising.
The United Nations Mission in Sudan helped monitor and implement the complex 2005 accord and aided Sudan's April presidential, parliamentary and local elections. Mr. Amum told a news conference that he wants amicable relations between the two regions — north and south Sudan.
Top U.N. official in the south, David Gressly says the UN is prepared to play a "very expansive" role in the independence referendum- a $1 billion-a-year peacekeeping operation. Southern Sudan is keenly awaiting the vote, which could split Africa's largest country in two.
A soldier of the south Sudan army Mabior Achiek told Associated Press that: "It's very clear for all south Sudanese, we want separation. What I know is that we had war … and we may have to fight again to get our referendum because the NCP doesn't want it to happen."
Marial Benjamin, the south Sudan's minister of information, accused the north of "trying to make obstacles so everyone will think it [referendum for southern independence] should be postponed. But the government of southern Sudan thinks it should be on time."
Nonetheless, some northern official s on the referendum commission say that there is not enough time to prepare for the referendum. According to many in south Sudan, marginalization by the Khartoum-led government in the north is the major reason why they back secession from the north.
Part of the 2005 peace agreement demands a separate referendum for the people of Abyei — a long-contested, oil-rich area that straddles part of the expected north-south border and was the site of a clash between the northern and southern armies in 2008. As planned, Abyei residents will vote to decide whether they join the north or south.
Sudan is arguably Africa's most byzantine country at the moment. With its leader President Omar al-Bashir wanted by the International Criminal Court for war crimes and crimes against humanity including genocide, the south seeking secession amidst internal ethnic clashes, and an unresolved crisis in Darfur- western Sudan.
Amum, a top negotiator and official for the southern Sudan Peoples' Liberation Movement — a former rebel group reiterated the importance of negotiations to ensure that Sudan does not return to conflict.
Sudan
Read latest news and features from Sudan : business, politics, culture, life & style, entertainment and sports