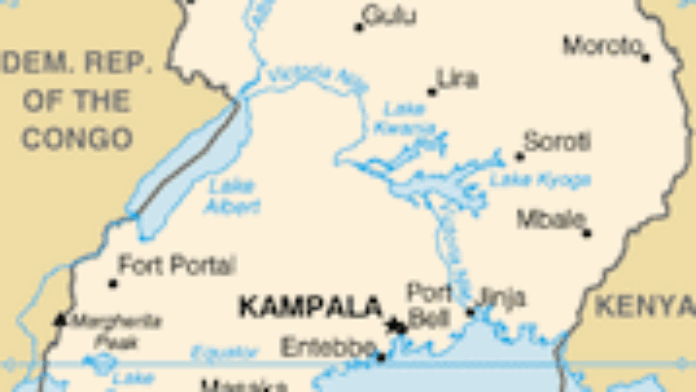 A court in Uganda has today remanded 32 people suspected to have been
involved in the July 11 twin bomb blasts in Kampala, perpetrated by Somali Islamist group al-Shabab, that killed 76 people.
The suspects, made up of Ugandans, Somali and Kenyans, were taken to Nakawa magistrates court where Magistrate Deo Sejjemba charged them with 76 offences of murder.
Escorted under very tight security the men were remanded back to police custody until September 2nd after Police revealed that investigations had not yet been completed.
August 12, 4 men, including Ahmed Luyima, Edirisa Nsubuga, Haruna Luyima, Muhamud Mugisha, suspected to have planted the bombs publicly confessed before the press in Kampala and also apologized to the families of those who perished in the bomb blasts.
Friday, July 30, three Kenyans were also charged for their involvement in the bombing. Agad Hussein Hassan, Adan Mohamed Abdow and Magondu Idris, were charged with 89 offenses including 3 counts of terrorism and 10 of attempted murder. They will also remain in custody until their next court appearance on 27 August.
The July 11 bombs exploded in an Ethiopian restaurant and a rugby club in the capital Ugandan capital Kampala, killing several and injuring dozens of football fans who had gathered to watch the 2010 World Cup final.
Uganda
Read latest news and features from Uganda : business, politics, culture, life & style, entertainment and sports