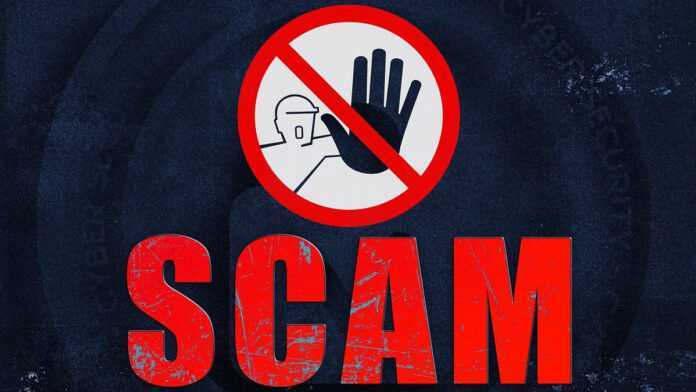 De Nederlands Lotto,
Laan Van Hoornwijck 55,
2289 DG Rijswijk, Nederlands.
(Customer Service) Notification Desk
Attention: Email Account Holder,
Congratulations!!!! We happily announce to you the draw of the DE NEDERLANDS
LOTTO, online Sweepstakes promotion held in the Nederlands. Your email address
attached to Ticket Numbers 122-609-0717/AFIO with Reference Numbers NIL-
FAI/0182/0312, Batch Numbers RTD/0509-10 and Serial Numbers 927211503 drew the
lucky Numbers 01-17-12-26-03-36-509, this consequently won you the lottery in
the "1st" Category.
You have therefore been allocated to claim a total sum of 1,000,000.00 Euro (One
Million Euro only) in cash which is credited to File Number NLD/980982749/05.
This is from a total cash prize of 3,000,000.00 shared amongst the three lucky
winners in the "1st" category.
This promotional program was drawn based on email address as the key
identification for setting up online accounts. All valid email addresses in the
World Wide Web Draw used/participants for the online email promotion version
were selected randomly through computer balloting from a global website
collaboration with internet/email providers, whom also built their systems and
based their membership registration identity on email addresses supporting this
computer draw system done by extracted email addresses from over 5,000,000
companies and individual email addresses and affiliated members to the National
Lottery website and their advertisers listed online. This Online promotion takes
place through virtual ticket balloting and it is done annually.
Please note that your winning File Number NLD/980982749/05 falls within our
European booklet representative office in the Nederlands as indicated in your
ballot played coupon. In view of this, your 1,000,000.00 Euro would be released
to you by our accredited claims agent in the Nederlands.
Contact our accredited claims agent immediately to commence the release of your
lottery winning prize with the details as stated below:
Anthony Stevens
Tel: +31-61-751-9593
Email: [email protected]
For security reasons, you are advised to keep your lottery winning details
confidential till your claim is processed and your prize remitted to you in
whatever choice you prefer to claim it. Precautionary measure to avoid double
claiming and unwarranted abuse of this program are in place.
To file for your claim, please contact our accredited claims agent and always
remember to quote your Reference, Batch, Ticket, Lucky and Serial Numbers in all
correspondence with our accredited claims agent.
Congratulations once again from all members of staff and thank you again for
being part of our 2010 promotions.
Important information: If you are below 18 years of age, you are automatically
disqualified. Please do not reply to this mail. Contact our/your accredited
claims agent immediately for remittance of your lottery winning prize.
Yours Sincerely,
Fran De Jong
Lottery Co-ordinator
"Please do not reply to the senders address or the source email address,
this notification is sent automatically through computer virtual notification to
winning email addresses and a response will not be attended by Human but
computer" contact the accredited claims agent above"
Scam Letters (419)
The following is a compilation of some scam letters, otherwise known as Advance Fee Frauds, Nigerian connection or 419 (named after a former section of the Nigerian penal code prohibiting activities of such nature). For more insight on the origins of these letters and how to recognise them so as not to fall prey to their devices a visit to the
419 coalition site
could prove useful.