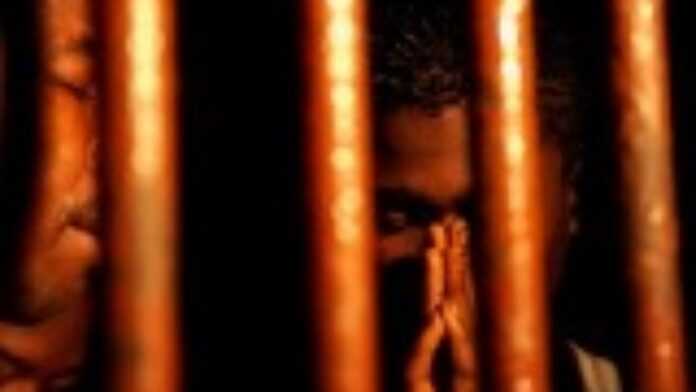 In a bid to improve service delivery among the prisons services in the east African community, Rwanda and Uganda have embarked on a bi-lateral programme that will see both countries share ideas on how improve on services in their over congested prisons.
Following their post colonial population surge the countries have been faced with the problem of congestion in prisons, given that the prisons in place were constructed by colonial masters at a time when the two countries' populations were not as big as today.
Rwanda prisons boss, Mary Gahonzire says that her country "is working on a plan to reduce the number of in-mates so that we have quality services extended to prisoners."
According to human rights activist, Simon Okello, the decision is long overdue as "the prisons in Uganda are in a sorry state. Rooms meant for 5 in-mates are occupied by twenty inmates. They are underfed and lack beddings."
Indeed, one of the main prisons in Uganda situated in Luzira, a suburb of Kampala, was meant for 600 inmates but holds over 2000 inmates at the moment.
Speaking at a press conference at the prisons headquarters in Kampala Monday, the commissioner general of Uganda prisons services, Johnson Byabasaija complained of inadequate funds to tackle the serious congestion problem.
"Although we are trying hard to improve on service delivery for the in-mates we still face constraints that hinder better service extension. Apart from lack of space we do not get adequate funding."
At the end of the one week visits to various prisons by officials from both countries, the two countries will sign a memorandum of understanding that will see a mutual working relationship between the two countries.
Uganda
Read latest news and features from Uganda : business, politics, culture, life & style, entertainment and sports