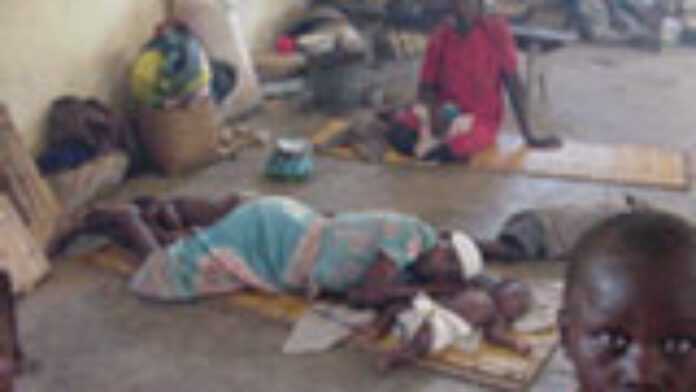 "One can never be satisfied by living in exile… notwithstanding the warm hospitality one gets from a host country", said 45 year old Banga Bolingo, a Congolese refugee at Uganda's Nakivale refugee camp located 400 kilometres west of Kampala.
Bolingo who has been in the camp for the last 10 years is one of 32,000 Congolese who want to return to their home country voluntarily.
"People in Uganda have been very kind to me and my family" says Bolingo who has a wife and five children. "But I long to return home. I hear that the situation there has improved tremendously" he adds.
A two decade conflict between rebel groups and government troops forced Bolingo and over 80,000 other Congolese to flee from their motherland.
But with the help of UN troops, the government of the Democratic Republic of Congo (DRC) has managed to eliminate most of the militant groups.
Preparations to repatriate DRC refugees from Uganda back to their mother
country have been finalized following the signing of a tripartite pact between
Uganda, DRC and United Nations High Commissioner for Refugees (UNHCR).
According to the disaster and refugee minister, Tarsis Kabwegyere, the
pact that consists of terms to be followed while moving Congolese back
was signed Wednesday in a meeting between the three parties in Kampala, Uganda's capital.
"We signed a pact with details on how the Congolese who want to be repartriated will be taken back" Kabwegyere said at a press conference in Kampala.
DRC's vice premier, Hon. Prof. Adolf Lumano Mulenda told the same press conference that "the DRC government is trying so hard to foster peace in the
country to have our nationals settle back. We want all of them to return and help in rebuilding our nation."
Uganda is currently accommodating 84,966 Congolese refugees, 32,000 of whom are expected to start moving back home soon. The remaining refugees have been given time to make up their minds. 5000 among them have requested for asylum status.
DR Congo
Read latest news and features from DR Congo : business, politics, culture, life & style, entertainment and sports