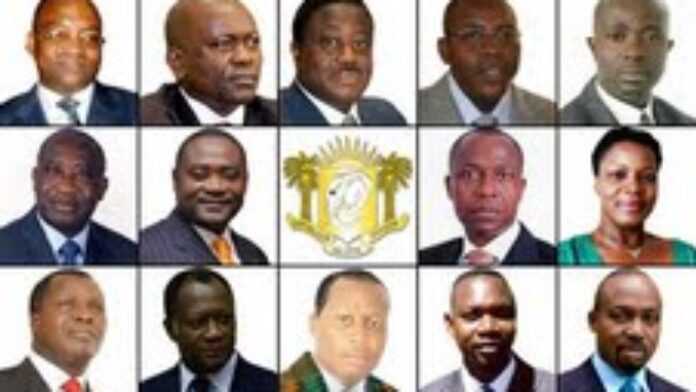 Provisional results from Ivory Coast's electoral commission show the country's current president and its former prime minister are leading returns from Sunday's vote.
With more than half of an estimated 4.2 million votes counted, President Laurent Gbagbo and former prime minister Alassane Ouattara each have just over a third of the ballots cast.
That appears to indicate that this vote will go to a second-round run off as neither man is likely to win an outright majority from Sunday's poll.
Electoral commission spokesman Bamba Yacouba began announcing the outcome late Tuesday with results from the north-central Vallee du Bandama region.
Yacouba explained how many voters were registered, how many people voted, how many ballots were disqualified, and how many people voted for each of the 14 candidates.
A tally of the returns announced so far shows Gbagbo and Outtara each with about 35 percent. Former President Henri Konan Bedie trails with 27 percent. Ouattara and Bedie have publicly pledged to back the other if either man faces President Gbagbo in a runoff.
The returns reflect the regional and ethnic nature of this vote. Ouattara is leading in northern regions. Bedie is strongest in central regions. Gbagbo is ahead in the south.
The vote is meant to reunite the country eight years after the start of civil war. It was held in areas both under government control and in parts of the north that remain under the command of a former rebel movement.
Earlier Tuesday, Ivory Coast's army chief of staff, General Philippe Mangou, went on state television to appeal for calm while voters awaiting the final results, saying a combined force of government troops and former rebels is in place to prevent post-electoral violence.
International election observers say the balloting went well and turnout was high. But the European Union and the U.S.-based Carter Center say some of their observers were excluded from some of the vote counting.
Ivory Coast
Read latest news and features from Ivory Coast : business, politics, culture, life & style, entertainment and sports