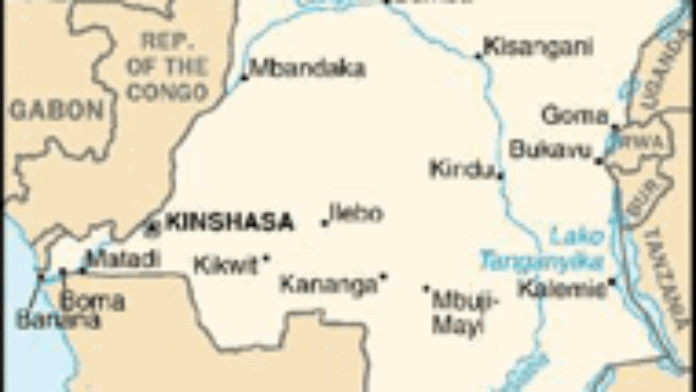 Amidst the incessant conflicts in DR Congo, gold mining companies continue to lure military leaders into illicit gold mining agreements, despite the fact that gold mining has been banned in DR Congo.
A BBC investigation has revealed that senior DR Congo military official Gen Gabriel Amisi Kumba, who is second in command of the Congolese army, installed a mining firm at the Omate mine in return for a 25% cut.
"The head of Geminaco in Congo, Rene Mwinyi, is a friend of General Amisi. They struck a deal to exploit Omate gold mine, which would give Amisi 25% of the monthly production of the raw gold," the BBC quoted a soldier who worked under Gen Amisi.
According to the reports, Gen Amisi rote to the regional army commander in North Kivu, telling him to evict a rival company, Socagrimines, in favour of Geminaco.
"I order you to proceed to the eviction of the administration in place and all military involved in mining activities and to reinstate Geminaco in its initial positions," the letter written to the North Kivu command read.
The lure of profits from Omate mines in eastern DR Congo has turned the area into a battlefield. There have been reports of kidnapping, massacres and mass rapes, nonetheless corporations continue to mine there using the military as cover.
"The gold goes to the brigade commander in charge of units which are supposed to hunt down rebels… it also goes to Kinshasa. This is very serious: Instead of benefiting the state, this money goes to unknown pockets."
In Omate, where neither Socagrimines nor Geminaco have the right to mine, rebels incessantly target civilians.
The Congolese military was sent in to restrain the rebels and ensure security for the local people in the surrounding villages near the DR Congo border with Rwanda and Uganda.
In September, Congolese President Joseph Kabila ordered a ban on mineral production in the east of the country, to root out what he called "mafia groups" who control the trade.
Despite the ban, mining has continued at Omate which is now under direct control of the military.
DR Congo
Read latest news and features from DR Congo : business, politics, culture, life & style, entertainment and sports