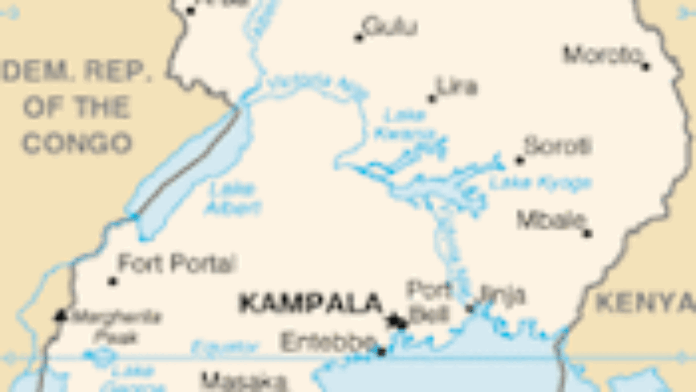 The main opposition political party in Uganda, Forum for Democratic Change (FDC), has accused Uganda's government of voter intimidation and bribing in the ongoing presidential campaigns.
Out of eight people contesting for the country's highest office, the main contenders remain the incumbent President Yoweri Museveni, presidential candidate for the National Resistance Movement (NRM) Party, and Dr. Kiiza Besigye, Museveni's former personal doctor and presidential candidate for the Forum for Democracy (FDC).
Claiming that the government has been intimidating its supporters, Dr. Kiiza Besigye's Forum for Democracy (FDC) Monday released a statement entitled "Government 'mercenaries' intimidating our Supporters" at a press conference held at the party's headquarters in Kampala.
While reading the statement, FDC's director of communication and publicity, Margaret Wokuri, said, "In a campaign process that has so far not had many incidences of skirmishes, the incident of Kibuku district in Eastern Uganda might well be the beginning of ferociously political intimidation of opposition supporters countrywide in the 2010 election campaign."
President Museveni is currently campaigning in the Kibuku region, located 250 kilometres east of Kampala. The presidential campaigns which kicked off on November 1, 2010 are to go on till January 15, 2011.
According to Margaret Wokuri, the elected Member of Parliament for the area, Kamba, who belongs to the ruling party, NRM, commanded a gang of young NRM men to pull down a large Besigye banner that had been erected at a roundabout in the centre of Kibuku town council.
"Kamba tore down President Besigye's posters pinned on walls and everywhere else. There are still big numbers of army men in that area even after President Museveni has left and Besigye is soon to go there. We are reliably informed that the stationed soldiers are intimidating our supporters.
"Kamba has also threatened to beat up President Besigye's supporters in the area because he claims Kibuku is an area for NRM. We want to categorically state here that what Kamba is doing is unconstitutional and he will face the law."
Claiming that their supporters have been intimidated in many areas,
Margaret Wokuri argued that those incidents were but an eye opener to other salient cases, including voter bribing ahead of the presidential elections
set to take place on February 18, 2011.
"We are ached by the open bribery that President Museveni is exhibiting during his campaign rallies. The president is hijacking government programmes to hoodwink people.
"He dispatched 5,500 iron sheets to Dokolo. It was reported he had paid pensioners when this was Ministry of Public Service. He has also continuously gone on to pledge new districts in several areas. Secondly, President Museveni has continued to mudsling opposition candidates in different places in the country."
But ruling party official Benon Magara has categorically refuted the allegations, saying that his party is "committed to ensuring that the elections are free and fair."
According to him, "The opposition is panicking after seeing how popular our candidate is. These allegations are false and unfounded."
Conflicts
Read latest news and features for Conflicts