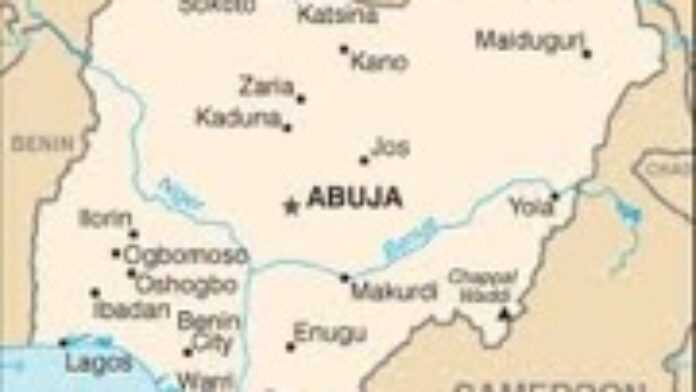 Nigeria has witnessed incessant religious tension, demand for Sharia Law and an end to western style government and education by extreme Muslim group, Boko Haram, as well as deeply rooted tribal politics in the country's presidential history. The constant polarization of the country, along ethnic and religious lines, which led Libyan leader, Muammar Gaddafi to call for a split of the West African giant, continues to worry many.
The past weekend witnessed a continuation of tensions on a tribal and religious scale. On Sunday, houses were burnt in the latest spate of violence in the Jos region where civilians have suffered from waves of attacks in recent weeks. On Saturday, there were clashes between Christians and Muslims which left 11 people dead, according to the commander of a military task force in Jos.
And on Friday, there was an attack on two buses outside Jos carrying Muslim passengers. Also, unknown gunmen reportedly opened fire at an open-air tavern in the northeastern city of Gombe, killing six people that same day.
A representative of the National Democratic Initiative in Nigeria, Mr. Sule Hamma, warned that "the country is sliding towards decadence; there is bankrupt of ideas, incompetence of administration and imminent collapse of the state…. We fear that if the elite in this country remain lethargic and docile, then by 2011 the geographical territory of Nigeria may disappear,"
Economic vs Religious factors
The recent violence includes a Christmas Eve bomb blasts, a deadly bombing in the capital Abuja and violence targeting political rallies. The resulting clashes have left at over 100 people dead, reports claim. Extreme Islamist sect known as Boko Haram has claimed responsibility for the series of attacks in Jos, including raids on churches.
Jos, the capital city of Plateau state, is Nigeria's melting pot of the predominantly Christian south and the predominantly Muslim north. The region has been plagued by incessant violence. Which experts attribute to the struggle for economic and political power between Christian and Muslim ethnic groups.
While members of the two faiths intermarry and live peacefully in much of the country, political, economic and ethnic rivalries often fuel violence between the two faiths.
The National Democratic Initiative executives which include former head of state, Muhammadu Buhari, former vice-president, Atiku Abubakar, and former governor of Sokoto State, Attahiru Bafarawa, had warned on October 28, 2009, that the country might disintegrate by 2011 if steps were not taken to stem what they described as a sliding of events in the country.
On March 29, 2010, Libyan leader Muammar Gaddafi suggested that Nigeria be broken up into several states along ethnic lines like the former Yugoslavia.
Outspoken Nobel-winning author Wole Soyinka, a political activist since the 1960s, and the first African to win the Nobel prize for literature, who heads the Save Nigeria Group, last year labeled Nigeria 'a failed state'.
However, with many Nigeria advocacy groups springing up to ensure adherence and commitment to the principle of democracy, multi-party system, right and freedom of choice and protection of that freedom of choice, it is unlikely that the West African giant would split.
Nigeria
Read latest news and features from Nigeria : business, politics, culture, life & style, entertainment and sports