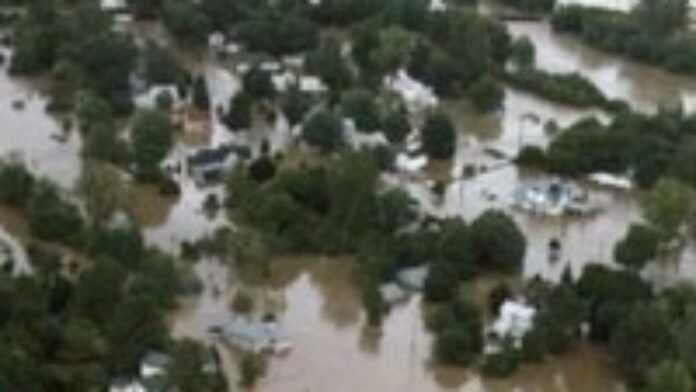 Flood alerts have been issued across the Southern Africa region as heavy rains continue to pound the region. The rains have claimed more than 30 lives in South Africa alone.
In Zimbabwe, the Civil Protection Unit (CPU) has said flooding is very much possible in low-lying districts.
Reaction teams are on high alert and ready assist in the event of an emergency in flood-prone areas such as Muzarabani in the north of Zimbabwe, Beitbridge in the south and areas close to the border with Botswana in the west.
Across the border in the southern frontier in South Africa 32 people are reported dead while nine were believed to have sustained serious injuries in the recent floods in KwaZulu-Natal and Gauteng, the ministry for co-operative governance and traditional affairs said in a statement released this week.
Meanwhile, Botswana and Zambian Meteorological Department have predicted a general increase in rainfall activities in most parts of the two countries which could lead to flash floods.
The South African Weather Service has also warned of more heavy rains and possible flooding in several provinces at the weekend. The weather Services predicts between 60 to 80% chance of rainfall.
Damage
According to reports, the ministry in a statement said the National Disaster Management Centre (NDMC) was still gathering information on the full extent of recent flood damages.
"… it will not be possible to give accurate verified figures in relation to lives that have been lost or the full extent of the infrastructure damage at this stage," the ministry said.
"Preliminary reports further indicate that a total of 515 people have been affected by the incidents in KZN.
"In KZN an estimated 200 households have been affected by the heavy storms and incessant rains, which have covered a widespread" it added.
The ministry said an exact determination of the extent of the damages would be made after a full "assessment and verification" — which had not yet been concluded. But many believe that vast tracks of farm land have been damaged.
"All the affected provinces and municipalities have informed us they are still in the process of assessing the full extent of the damage, which will include the final determination of the number of lives lost as well as houses and infrastructure damage."
South africa
Read latest news and features from South africa : business, politics, culture, life & style, entertainment and sports