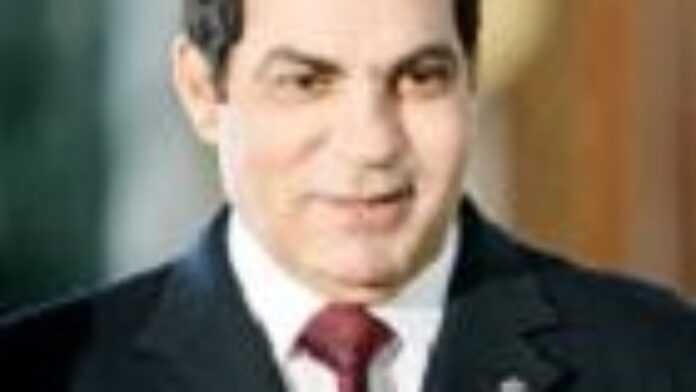 The expression "Power to the People" has sounded true in Tunisia after thousands of protesters, barring police and army firearms forced autocratic ruler President Zine el Abidine Ben Ali who had ruled Tunisia with an iron fist, since 1987, out of the country. The people of Tunisia had grown frustrated with the high cost of living, massive human rights abuses, widespread corruption, unemployment and lack of democracy.
Arab media reported yesterday that President Ben Ali had fled the country a couple of hours after he imposed emergency law in the country.
Unemployment, officially measured at 14 percent left little work for the country's many graduates and anguish was perspicuous. Critics complained of cronyism and nepotism, saying that Ben Ali's wife, Leila, had catapulted members of her family into positions of influence.
The revolution began when Mohammed Bouazizi, a young street vendor set himself on fire in mid-December to protest unemployment and corruption in the central town Sidi Buzeid,
Thousands of people marched against the government demanding an end to long brutality. "We want bread, and water and no Ben Ali", protesters hand-written signs read. A U.S. diplomatic cable released by WikiLeaks called Tunisia a "police state" and said Ben Ali had lost touch with his people.
Journalists on the ground reported that many streets were isolated and shopping areas noticeably empty. Only police forces in riot gear and young angry demonstrators were seen.
At least 100 people have been killed, and hundreds injured. The government refused almost all of the demands of the people, but the protests continued.
Ben Ali whose regime was tough on Islamist activists, jailing many and pressing others into exile, eventually gave orders for the police to shoot at demonstrators who persisted despite the brutality. The interior minister had ordered the shoot-to-kill policy during which over 60 people were killed.
The people of Tunisia received zero support from the international community as they demanded democracy and a new dawn in Tunisia. However, their persistence has resulted in a new government called for by the people.
Reports say that France had supported Ben Ali who came into power in a bloodless coup against the then president-for-life Habib Bourguiba, the founder of modern-day Tunisia who set the Muslim country on a pro-Western course after independence from France in 1956.
Western governments expressed concerns about the events leading to the ousting of the president and urged their citizens to pullout, and avoid traveling to Tunisia.
Before the president fled the northern African country, he fired three members of his cabinet, called in the army to protect the capital city and important government buildings, fired top aides, and ordered a night curfew.
When efforts to pacify the people, also a chance for him to flex his power, failed, President Ben Ali, the ageless and ubiquitous leader with a seemingly endless grip on power, fled Tunisia on Friday January 14, 2010.
Tunisia
Read latest news and features from Tunisia : business, politics, culture, life & style, entertainment and sports