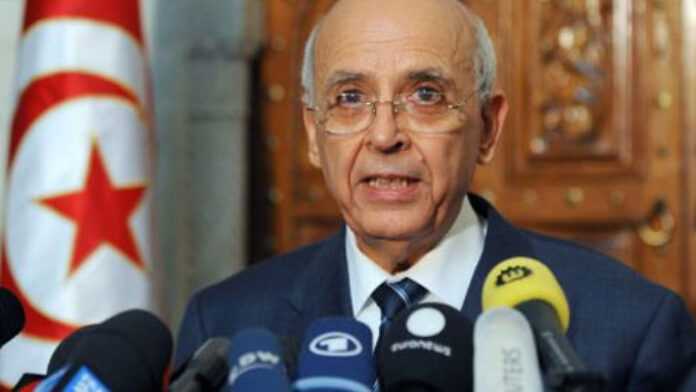 Tunisian Prime Minister Mohammed Ghannouchi Thursday night reshuffled the country's week-old transitional government. Senior ministers who served under the deposed president, Zine El Abidine Ben Ali, have been sent packing. The operation was carried out under intense negotiations after unrelenting pressure from protesters.
The interim government of Tunisia has succumbed to pressure from demonstrators after a four day uninterrupted protest outside the offices of the country's Prime Minister, Mohammed Ghannouchi, against the inclusion of former ministers from the Ben Ali regime in the interim government.
The new government was formed after "consultations with all political parties and elements of civil society who agreed to participate," Ghannouchi said. "This is a provisional government with a clear mission to help the country's transition to democracy. Its mission is to organize elections for the people to choose freely." He promised that the elections would be held "under the supervision of an independent commission and international observers to ensure transparency." He finally called on Tunisians' to "return to work."
But after the explosion of joy that followed the announcement, the crowd gathered outside the offices of the Prime Minister continues to express its determination to have Mohammed Ghannouchi himself removed from office. Mohammed Ghannouchi who served as Prime Minister under the Ben Ali regime for eleven years was described by a protester who spoke to AFP as being a "gang leader".
Mohammed Ghannouchi and two government ministers, also from the Ben Ali regime, namely, Mohamed Atif Chelbi and Mohamed Nouri Jouini, were maintained to handle technical positions: Industry and Planning, respectively. However, the key ministries of Interior, Defence, Finance and Foreign Affairs, were entrusted to technocrats and independent figures without any political affiliations.
List of new interim ministers
The composition of the new government
Prime Minister Mohamed Ghannouchi
Minister of National Defence: Abdelkarim Zebidi
Foreign Minister Ahmed Ouneies
Interior Minister: Farhat Rajhi
Minister of Justice: Lazhar Karoui Chebbi
Religious Affairs Minister: Laroussi Mizouri
Minister of Regional Development and Local: Ahmed Najib Chebbi
Education Minister: Taieb Baccouch
Minister of Higher Education and Scientific Research: Ahmed Brahim
Minister of Health: Mrs Habiba Zehi
Minister of Trade and Tourism: Mehdi Houas
Minister of Social Affairs: Mohamed Naceur
Minister of Agriculture and Environment: Mokhtar Jallel
Minister of Planning and International Cooperation: Mohamed Nouri Jouini
Minister of Industry and Technology: Mohammad Afif Chelbi
Minister of Finance: Jelloul Ayed
Minister of Culture: Ezzedine Bach Chaouech
Minister of Women Affairs: Mrs Lilia Laabidi
Minister of Transport and Public Works: Yassin Ibrahim
Minister of Training and Employment: Said Aydi
Minister of Youth and Sports: Mohamed Aloulou
Minister for the Prime Minister responsible for economic and social reforms: Elyes Jouini
Tunisia
Read latest news and features from Tunisia : business, politics, culture, life & style, entertainment and sports