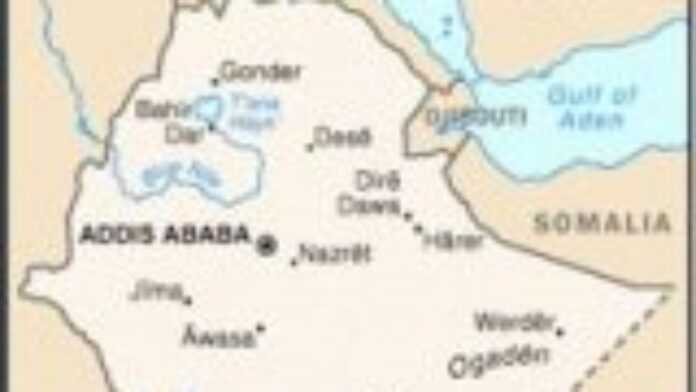 Ethiopian authorities have revoked the licenses of four Non-Governmental Organizations (two local and two foreign). The government of the Horn of Africa country claims that activities carried out by the affected NGOs conflict with the Charities and Societies (CSO) proclamation, a law that came into force in January, 2009.
Two non-governmental organizations, Ethiopian Women Lawyers Association (EWLA) and Ethiopian Human Rights Council, have been accused of earning more than 90 percent of their budget from foreign sources. An act that violates a legislation that was voted into law in January, 2009, under the Charities and Societies (CSO) proclamation of 2008.
The government claims that the two local NGOs have been cooperating with the US State Department and the US based Human Rights Watch (HRW), whose latest report accuses the government of Ethiopia of violating basic human rights and misusing foreign aid to suppress political opponents.
Official statements released by the Ethiopian Government Communication Affairs Office and Foreign Affairs Ministry in response to the human rights accusations insist that the affected NGOs made unfounded claims on their human rights record.
Financial sources
Following the government's accusation, the Charities and Societies Agency, a federal entity in charge of implementing the CSO proclamation, has moved to revoke the licenses of the NGOs basing their arguments on the latter's financial sources.
The CSO proclamation restricts local NGOs engaged in political
related activities to raise 90 percent of their funds from local sources. Local NGOs who are funded from abroad are restricted to charity works only.
Arguing that their financial support was due to accumulated funds obtained from foreign sources before the implementation of the new proclamation, two years ago, an appeal filed by the two NGOs has fallen on deaf ears.
Meanwhile, two foreign agencies namely, Samaritan's Purse, a US based international NGO that assists victims of war and natural disaster, among others, and Mobility without Barrier (MwB), another international NGO that specializes in bringing assistance to disabled persons with particular emphasis on children, have had their licenses revoked.
The Charities and Societies Agency has accused the NGOs of clandestinely recruiting 14 US nationals, tax violations and the embezzlement of funds.
Observers say that the CSO proclamation restricts local and foreign NGOs from engaging in campaigns to monitor the government's progress in improving governance, child welfare, conflict resolution and the equality of tribes and religious groups.