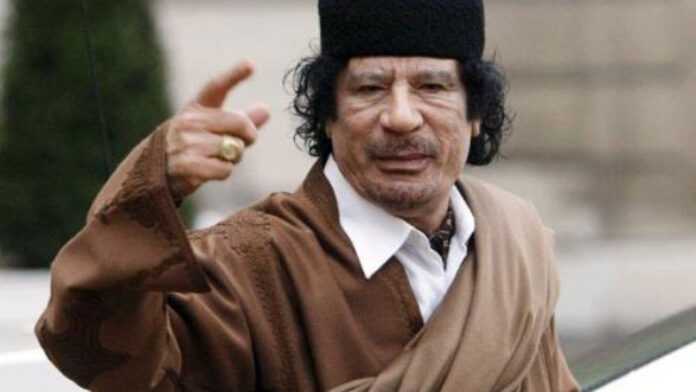 Human rights groups have warned Libyans that an all-out protest against President Muammar Gaddafi may result in human right abuses and crimes against humanity by the no-nonsense Gaddafi regime. A Facebook page dedicated to the planned protest urged followers to "make it a day of rage in Libya."
According to reports in Tripoli, protesters in Libya were planning to take to the streets for a "day of rage," against a regime that has been firmly controlling the people for over 40 years. Gaddafi, now Africa's longest-serving leader, seized power in 1969 after orchestrating a coup against a Western-backed monarchy.
People posting messages on opposition site libya-watanona, which is based outside Libya, urged Libyans to protest in a fashion similar to their Tunisian and Egyptian counterparts.
 
"From every square in our beloved country, people should all come together in one city and one square to make this regime and its supporters afraid, and force them to run away because they are cowards," said a post from someone called Mustafa, AP revealed.
 
Libyans indeed feel the current from the overthrow of long-standing leaders in neighboring Egypt and Tunisia, but their troubles could be cut out for them as pro-Gaddafi protesters across the country chant: "We sacrifice our blood and souls for you, our leader!" and "We are a generation built by Muammar and anyone who opposes it will be destroyed!"
Protests
With several hundred protesters clashing with police and Gaddafi supporters Wednesday in the city of Benghazi, Amnesty International voiced concern about a new crackdown.
Thursday, clashes between security forces and protesters broke out in Beyida killing four people, opposition website Libya Al-Youm has said. And according to AP, hundreds of people marched through the streets of Zentan, setting fire to security headquarters and a police station.
 
In anticipation of a Tunisia-Egypt-like protest in Libya, Gaddafi argued that Libya does not need to import Western concepts of democracy. The North African leader believes that Libya is safer under his Third Universal Theory system- which entails a concept were citizens govern themselves through grassroots institutions called popular committees.
Amid observations from analysts indicating that an Egypt-style revolt is improbable in Libya because the Gaddafi regime is capable of solving these social problems with its bulky oil revenues, Libyan state television has been broadcasting images of pro-government rallies in cities across the country and whilst completely ignoring the protests.
Tunisia
Read latest news and features from Tunisia : business, politics, culture, life & style, entertainment and sports