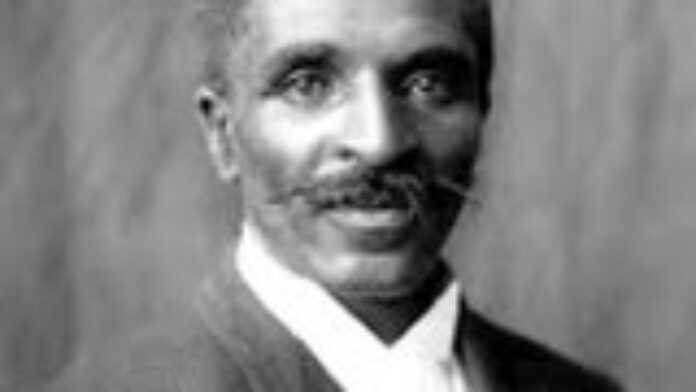 African-American scientist George Washington Carver was born in Diamond, Missouri (population: 800) prior to the abolition of slavery, yet he achieved fame for his pioneering scientific research into using crops as alternatives to cotton.
A botanist, educator and inventor, Carver created over 100 different products made from peanuts, including adhesives, bleach, chili sauce, ink, coffee, mayonnaise, paper, shaving cream and shoe polish.
Though he is known most famously for these innovations with the peanut, he also invented hundreds of other uses for pecans, soybeans and sweet potatoes as well.
Educated at Iowa State University, Carver soon thereafter led the Agricultural Department at the Tuskeegee Normal and Industrial Institute (a historically Black college later renamed the Tuskeegee Institute).
Carver popularized hundreds of plant products, leading famed Black leader Booker T. Washington to call him "one of the most thoroughly scientific men of the Negro race."
Carver taught poor Black farmers in the American South how to replenish soil nutrients for their cotton crops by planting sweet potatoes, peanuts, cowpeas and soybeans instead.
Through lab experiments, he discovered hundreds of uses for these alternative crops.
Despite the US racial segregation of the time, Carver was elected to speak before congressmen at the House of Representatives in 1921, lecturing on various uses of the peanut.
His speech led to the taxation of imported peanuts from China, as the US began investing more domestically.
Carver was buried alongside Booker T. Washington at the Tuskeegee Institute in 1943, at the age of 78.
United States
Read latest news and features from United States : business, politics, culture, life & style, entertainment and sports