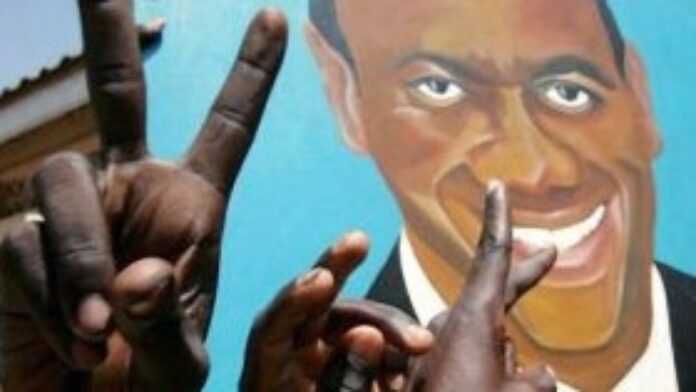 Ugandan opposition leader, Dr Kiiza Besigye, who stood against president Museveni in the just concluded elections has rejected the presidential election results being released by the country's electoral commission.
Election commission has so far announced 60 per cent of the presidential and parliamentary election results which show Besigye trailing in second position after incumbent Yoweri Museveni with only 23 per cent of the votes tallied.
The chairman of the electoral commission, Badru Kigundu today said, "Museveni has so far got 2.950,000 votes which is 70 per cent of votes so far tallied and Besigye has 520,000 votes which is 23 per cent."
But Badru Kigundu's announcement was not accepted by Besigye who called a press conference at his political party's headquarters.
Addressing the press conference, the opposition leader said: "I cannot allow those results. There was massive rigging and widespread malpractices. Electoral commission officials were bribed. I am still gathering information to confirm the rigging."
Dr. Besigye has warned that unlike before when he went to court after having being cheated, he will go to the court of people this time. "We shall refer
the matter to the people" he said "People can protest like it is happening across the world."
The 2011 presidential elections mark Dr. Kiiza Besigye's third attempt at running for the position of president. In 1996 and 2001 he lost against Yoweri Museveni.
Uganda
Read latest news and features from Uganda : business, politics, culture, life & style, entertainment and sports