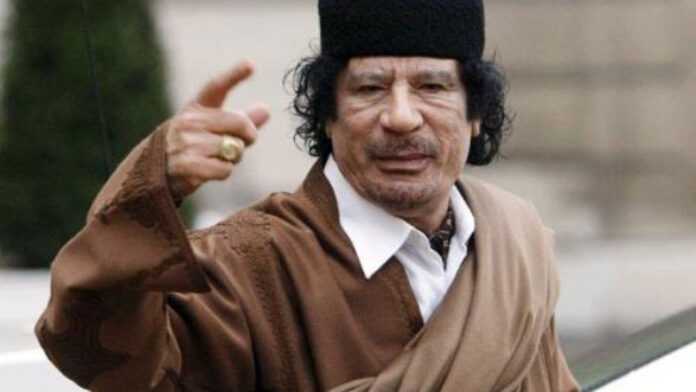 International naval and air forces have positioned around Libya in a bid to force the Libyan strong man out of office. Washington has frozen 30 billion dollars in Libyan assets as part of an international effort to oust the delusional leader as debates about a post-Gaddafi Libya ensue in Washington.
According to reports, US commanders could turn to the USS Enterprise aircraft carrier, currently in the Red Sea, and the amphibious ship the USS Kearsarge, bristling with a helicopter fleet and about 2,000 Marines, as the international community weighs possible military intervention.
While officials are also discussing a possible "no fly" zone to protect civilians, the international force could launch humanitarian missions as fears grow of a refugee crisis sparked by Libyans fleeing government repression.
"We have planners working various contingency plans," Pentagon spokes Colonel Dave Lapan said.
U.S Secretary of State Hillary Clinton said that two US relief teams were being sent to Libya's borders with Egypt and Tunisia, noting that Washington had set aside 10 million dollars in emergency assistance.
The Treasury Department announced it had frozen at least $30 billion in Libyan assets, the largest amount ever blocked under any sanctions regime.
Libyans love Gaddafi?
Col Muammar Gaddafi who had ordered his supporters to attack anti-Gaddafi protesters in their dens, on the streets and house to house told the BBC that there is no uprising in Libya.
Gaddafi said that his people loved him and would die to protect him, drawing fierce scorn from Washington. This claim has compelled the international community to believe that he [Gaddafi] is mentally unstable, delusional and psychotic.
"It sounds just frankly delusional, when he can talk and laugh to an American and (an) international journalist while he is slaughtering his own people. It only underscores how unfit he is to lead and how disconnected he is from reality," US ambassador to the UN Susan Rice told reporters at the White House.
The international community continues to pressurize Gaddafi's fragile regime as opposition forces attempt to break down Gaddafi's Tripoli stronghold.
With no organized opposition parties, renowned democratic activists or internationally acclaimed democrats from Libya, the concerns over a post-Gaddafi Libya remain legitimate.
United States
Read latest news and features from United States : business, politics, culture, life & style, entertainment and sports