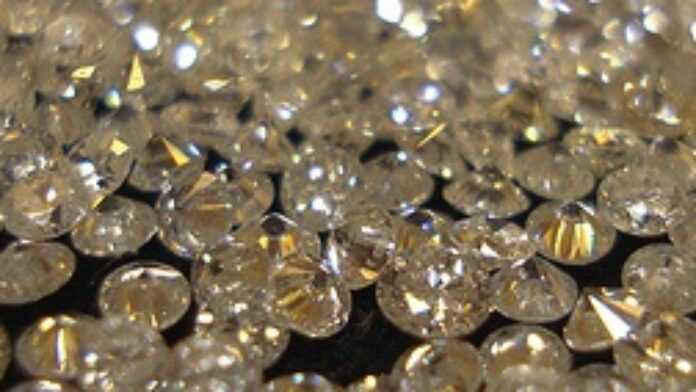 World over, particularly in Africa, diamond deposits have often been a source of bloody conflicts. However, Bostwana, a largely desert southern African nation endowed with huge diamond deposits, has been exemplary in its management and control of the precious mineral resource. But with foreigners earning more than locals on average, some have questioned Botswana's wage disparity.
Botswana's central bank, Bank of Botswana (BoB), recently announced
revenues in diamonds reached a historic 20.81 billion Pula (about US 3.01 billion dollars) in 2010. The bank said the revenue eclipsed the highest recorded value of 20.79 billion Pula ($2.9 billion) achieved in 2008.
Local sources say the wealth generated from diamond revenues has been used to build and develop healthcare, education and transport. One of the shining projects, the Cut-8 project, valued at P24-billion in Jwaneng mining town, has transformed the lives of many. Jwaneng lies in south-central Botswana on the fringes of the Kgalagadi desert, 160 km south west of Gaborone, the capital.
Blessing
"Diamonds have been a blessing for this town… we now contribute to
the nation's Gross Domestic Product," says Molefe Keketso who explains that Jwaneng used to be a ghost town with no economic activity; a situation that forced many to migrate to Gaborone, the capital in search of employment.
"We pay tribute to political leaders for being able to manage the diamonds and not allow conflicts as in other countries" Keketso added. According to him, almost every family has a miner. Indeed, the Cut-8 project has been a boon to the small town by default.
Basing on Debswana's Group public and corporate affairs manager, Esther Kanaimba-Senai's account, close to 1,956 jobs have been created with at least 85 percent being locals. However, that is only the number of people directly employed on the project.
Cut-8 useful
Jwaneng Town Clerk Nelson Mogapi says the effect on the town's economic and social performance has been immense for a town with a population of about 18,000 people.
"The project has been useful. Added demand for services whether it is
meat from butcheries or goods from, say, supermarkets, our local
businesses have had to hire more people to meet the demand in some
cases", reveals Mogapi.
Downstream sectors ranging from retailing, banking, tourism, entertainment to real estate have also reaped benefits. One such facility is Moite Hotel whose its manager, Gerald Makoti, says business is booming.
"Despite lodging still on a middle note it has improved from two years ago but the restaurant facility is ever packed for lunch and throughout the day, especially late in the day when tired workers come for dinner," Makoti says.
Wage disparity
Notwithstanding its exemplary management and control of the diamond sector, locals have complained that foreigners in Botswana earn more while men earn more than women. Although locals dominate the workforce important positions are believed to be a preserve for foreigners especially Afrikaners from South Africa who are better paid.
Studies conducted in the mining sector two years ago indicated that male foreigners earned an average of P29,097 compared to local males whose earnings averaged at P6,530. Local females were paid P9,857 on average with their foreign counterparts earning an average P15,756.
Botswana jobs in South Africa
Area Member of Parliament, Mephato Reatile 's concern suggests that the problem with wage disparity may lie with the management of foreign contractors, most of whom after winning tenders to operate in the southern African country come with their own people from outside, mostly from South Africa.
"We have to make sure that each and every billion spent rolls back to our economic set up (…) Some of the jobs being advertised for the project require people to apply to a South African address. Why should a Motswana apply to South Africa for a job available in Botswana?" Reatile asked.
South africa
Read latest news and features from South africa : business, politics, culture, life & style, entertainment and sports