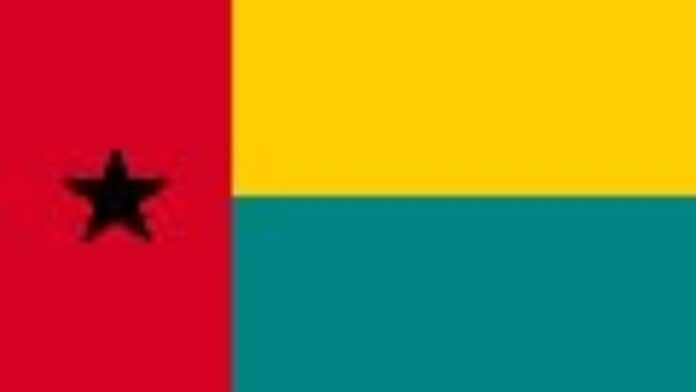 Repeated coups, military rebellions and political assassinations have transformed Guinea-Bissau, the new hub for cocaine trafficking (United Nations Office on Drugs and Crime) into an unstable competitive authoritarian regime. Guinea-Bissau was previously classified as an electoral democracy by the American human rights organization Freedom House, but is now considered as undemocratic. The struggle for democracy is more complex as the next presidential election will be held on March 18, 2012. In fact, drug trafficking has increased during the last decade. The government has suspected some high-ranking army officers and senior officials of partnering with drug cartels. These partnerships are necessary in order to facilitate the distribution of drugs from Latin America to Europe. Under these circumstances, it is widely believed that zealous political leaders threatening the traffickers' interests will be stopped.
Guinea-Bissau is a small and impoverished coastal West African state located between Senegal and Guinea. After Independence from Portugal in 1974, the political history of the country has been associated with political violence and instability. In 1980, João Bernardo "Nino" Vieira ousted the first president, Luís Severino de Almeida Cabral, after a bloodless military coup. Despite the failure of several alleged coup plots (1983, 1985 and 1993), President Vieira was finally ousted from the government in 1999, following a bloody civil war that begun in 1998. After a transparent election, opposition leader Kumba Yalá became president in 2000, taking power from a transitional government. Another military coup ousted President Yalá in 2003, and Henrique Rosa took over as interim president until the return of President Vieira after transparent elections in 2005. Despite the fair election, political violence later escalated and President Vieira was accused by his opponents of being the country's number one drug trafficker.
The multiple political assassinations during the year 2009 are suspected to be related to the drug trafficking. According to the United Nations Office on Drugs and Crime, about 27% (40 tons, US dollars 1.8 billion of the wholesale price) of the cocaine consumed in Europe is coming from West Africa, with an significant quantity transiting through Guinea-Bissau. More than 33 tons of cocaine were also accidentally intercepted in West Africa. Some high‐ranking army officers were suspected of organizing several times the disappearance of significant quantities of illegal drugs. Earlier in 2008, the Navy Chief of Staff, José Américo Bubo Na Tchuto, suspected of trafficking, was arrested and suspended, but he escaped. Scrupulous investigators working on his case were threatened. These events divided outlaws and law-abiding senior officers.
The increased division within the Army concerning drug issues is widely believed to have reached its summon with several assassinations in 2009. According to Amnesty International, the culture of violence significantly increased during the 2009 electoral period with more incidents of serious violation of human rights including extrajudicial executions of politicians. The most common targets of these violent acts were people criticizing the Army or the Government on drug trafficking. General Batista Tagme Na Waie, Guinea Bissau's Army Chief of Staff, was brutally murdered on March 1, 2009, by a group of soldiers suspected to be under contract to kill him. On March 2nd, loyal officers to the general also killed the President Vieira, believed to be involved in the assassination of their chief. Suspected of preparing a coup, the presidential candidate Baciro Dabó and the former Defense Minister Helder Proença were killed in June, before the election. The court President and former Prime Minister Francisco José Fadul was beaten and tortured by a group of soldiers after making a statement requesting the military to give an account of crime and corruption responsibilities. The lawyer and president of the Human Rights League of Guinea-Bissau, Luís Vaz Martins received death threats after taking the defense of Fadul.
Despite these series of assassinations and intimidations, Malam Bacai Sanhá was elected president in 2009, and ruled the country until his death from a long illness in January 2012. In conformity with the constitution, the Parliamentary Speaker, President Raimundo PEREIRA, replaced him.
The successful contention of military plots during the hospitalization of President Malam Bacai Sanhá (December 2011), and the relative stability of the country since his death show reasons to believe that upcoming elections will be critical for the future of the country. Free and fair elections may offer a unique opportunity to consolidate weak stability and democratize the political system, by offering elected leaders the legitimacy to reform institutions for more transparency, representativity and accountability to citizens.
For the upcoming election, over half a dozen candidates are finally competing, even though more initially sought candidacy (ten out of fourteen were initially approved by the Supreme Court, but some resigned). Important candidates include the opposition leader and Former President Kumba Yalá (2000-2003), representing the Social Renewal Party (PRS); the ruling party candidate and Former Prime Minister Carlos Gomes Junior. He represents the African Party for the Independence of Guinea and Cape Verde (PAIGC). Also running as an independent candidate is former interim President Henrique Pereira Rosa (2003-2005).
Several actors have been involved in Guinea-Bissau. The United States has provided substantial food aid and reforms packages. The Economic Community of West African States (ECOWAS) and the Community of Portuguese Language Countries (CPLP) have contributed to the peace process. The United Nations Integrated Peace-Building Office in Guinea-Bissau is also "assisting the Peacebuilding Commission in its multidimensional engagement with Guinea-Bissau", and the United Nations Development Programme oversees the international fund to help ensure a free, fair and transparent 2012 election.
The ultimate questions are: Will Guinea-Bissau's leaders and army seize the opportunity to end authoritarianism and military coups, fight drug trafficking, build strong institutions, and foster economic development? Will they come back to a democratic path, subordinate the military to the authority of elected civilians, and require a strict respect of political rights and civil liberties?
Guinea-Bissau
Read latest news and features from Guinea-Bissau : business, politics, culture, life & style, entertainment and sports