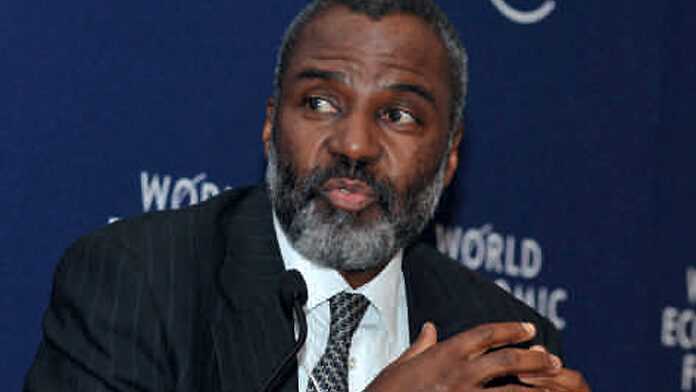 Lagos, Nigeria – During The Second African Women Economic Summit will take place in Lagos, Nigeria 12- 14 July, Afrik.tv did an interview of Dr. Nkosana Moyo, Founder and Executive Chairman of the Mandela Institute for Development Studies (MINDS). Interview.
Why is it important as a male global leader to be attending the African Women Economic Summit?
I am quite challenged as why Africa is lagging behind in terms of development so my approach is to look at all facets of Africa's lives and our endeavors, which could be impeding our efforts to developments. For me women are a huge asset, which we cannot afford, as a continent (given how badly we are doing in development terms) to have half of our population not engaged as efficiently as possible in delivering that agenda. It just does not make sense.
So I am not proud as an African to live in a continent, which is struggling with the development. The challenge for me is to look at the difference things we could be doing most smartly as people to unleash the resources we've got at our disposal as opposed to keeping looking externally. We've got a lot of assets on the African continent: people, natural resources, the weather, land for agriculture, this is where we ought to be looking. How do we make those things give us a huge return?
How do we make it happen?
The dialogue that we are having, the engagement with the institutions, for instance, I think New Faces New Voices has made incredible in draws in convincing Central Banks to begin to look at how they can facilitate. When you look at women and how they can have access to capital, Central Banks, they've got the tools most of the time to begin to encourage financial institutions to develop products and develop new approaches to make sure that women can access capital in a manner that they understand institutionally and make the institutions accessible not exotic. That's what we ought to look at.
Women themselves I think also, in my humble opinion, need to be made to be a little bit more assertive in terms of using whatever livers they've got. If the system does not treat them in a manner that they think they deserve, I don't think they should stop at just being nice and giving nice conversations. I think they need to turn on the screws when necessary.
About Dr Nkosona Moyo
Dr Nkosona Moyo spoke at the opening ceremony of African Women Economic Summit on behalf of Mrs. Graça Machel, Founder of New Faces New Voice (NFNW). Currently the Founder and Executive Chairman of the Mandela Institute for Development Studies (MINDS), Dr Moyo was the Vice President & Chief Operating Officer of the African Development Bank (AfDB) until August 2011. Before joining the AfDB, Dr Moyo worked at Actis Capital LLP as Managing Partner for the Africa Business. He also served as Minister of Industry & International Trade of Zimbabwe.
Read more :
• African women's economic summit opens in Lagos
• African Women Economic Summit 2012
Nigeria
Read latest news and features from Nigeria : business, politics, culture, life & style, entertainment and sports