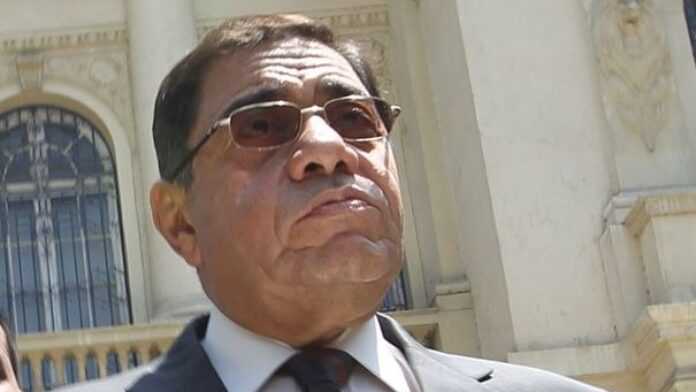 Attorney General Abdel Meguid Mahmoud challenges Egyptian President Mohamed Morsi as he refuses to resign after being removed from office by the President.
The Attorney General Abdel Meguid Mahmoud was dismissed by President Mohamed Morsi . The judge is the subject of harsh criticism after defending 24 persons in the case known as the "Battle of the Camel in October 11, . A bloody episode of the popular uprising in Egypt. Men of the regime camel had attacked protesters violently on February 2, 2011.
Abdel Meguid Mahmoud announced on Thursday he would not resign. The latter states that, the law does not allow the executive to quite its position unless it is a judiciary decision. Morsi decision was welcomed by the Liberals even though it was suspicious for the Muslim Brotherhood. They fear a gradual Islamization of Egypt may occure. The act of amnesty for those arrested for supporting the Egyptian uprising was also seen very favorably by them.
And to calm the anger of the people, the Egyptian president intends to push the magistrate into exile, asking the Vatican to occupy the post of the ambassador to Egypt. But this decision does not please everyone, and particularly the victim. Abdel Meguid Mahmoud explains to the press on Thursday evening that under the law, a member of the judiciary can not be removed by the executive.
For seven years now, this former regime ruler has been accused of deliberately covering up evidence of record that shows the conviction of former figures of the old regime. The Criminal Court ruled that the evidence against the 24 accused were inadequate though the charges label against Mahmoud is not new. He had been criticized for several cases of corruption and torture. The Muslim Brotherhood called for demonstrations on Friday in Cairo for the deaths of protesters. Mohamed Morsi has no choice and must win; this tug-of-iron may be discredited and accused by the people for compelling with figures of the old regime.
Egypt
Read latest news and features from Egypt : business, politics, culture, life & style, entertainment and sports