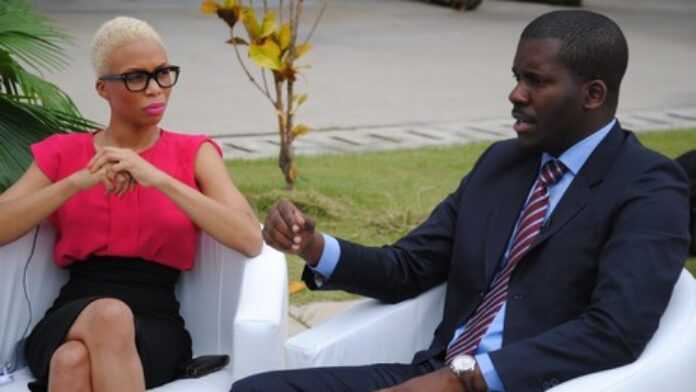 Africa is consuming, but not enough. The products arriving on African markets do not necessarily match demand. It is all happening too slowly. These were the conclusions of the debate "The new African consumer" at the New York Forum Africa 2013 in Libreville, Gabon.
(By our special correspondent in Libreville)
Young Africans may not earn much money, but they are great consumers. They have no difficulty in buying clothes, listening to music or generally enjoying themselves according to Céline Victoria Fotso, creator of Je Wanda Magazine in Cameroon. Her online magazine, which is dynamic and offbeat, aspires to give a positive and encouraging image to young Africans. She believes the products offered in Africa are consistently unsuited to Africans. "There is a lack of products specifically aimed at Africans," she claims. As an example she cites cosmetics professionals who have finally understood, after several years, that they had to adapt the product ranges being sold to Africans.
Is the world paying enough attention to the uses and habits of Africans? Verone Mankou, the founder of VMK in Congo, believes not. The young entrepreneur described as "a visionary" launched a call for investors and entrepreneurs, whether Western or African. He asserts that Africa is not a single market but "a myriad of markets". Each market has its own code and economic and political decision-makers who want to expand in Africa must make an effort to know them. "To reach this billion inhabitants [Africa] you must integrate their codes!" he said, provoking applause.
His company has not been affected by the economic downturn. Indeed, Verone Mankou has started selling a new category of Smartphones aimed mainly at young Africans. A "designed in Africa" (Congo) tablet should not cost more than 50 dollars. It is a true democratisation of the connected world in Africa, where young people, keen to follow fashion, prefer to buy second-hand mobile phones at markets rather than buying them new because of the exorbitant prices. "People want Smartphones, but at affordable prices." His revolution is in the content: "Making it so that young people who look for news about someone find the most recent information."
Africa, a "liberal" market
The CEO of Barthi Airtel in India, Manoj Kohli, made a brief comparison between Africa and Asia. He also thinks that the African consumer is evolving rapidly. According to Kohli, Africa is making "the great leap that the Europeans and the Americans made several years ago". Except that Africans are accomplishing it far more rapidly, he thinks. In Asia, the internet has been slower to develop than in Africa because of the "liberal" market that operates on the African continent. However, the market "has not spread out to the villages while in Asia there is a rapid peripheral development". The dispersal rhythm in Africa is still slow, and politicians must get up speed so that one day Africa may become "the breadbasket of the world".
The message is out. Foreign and African economic operators take note: if you intend to produce in Africa think about adapting to local requirements.
Central African Republic
Read latest news and features from Central African Republic : business, politics, culture, life & style, entertainment and sports