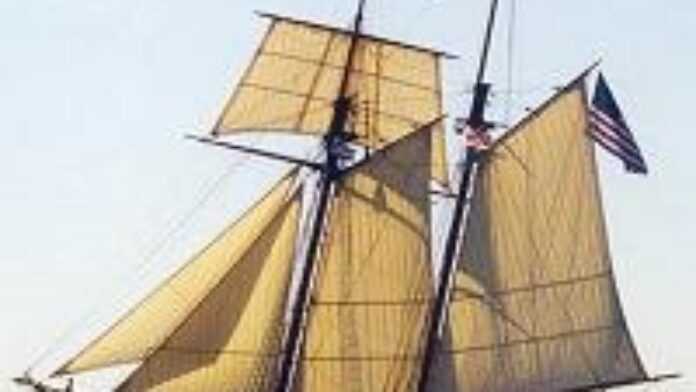 The replica of the Spanish slave ship "Amistad" has docked in the Cape Verdean capital, Praia, as part of a tour aimed at marking the 200 years of the abolition of slavery in England 25 March 1807 and in the US on 2 March in the same year.
The US-built ship has been on a tour, tagged "Atlantic Freedom Tour", since last year, during which it has visited several ports linked to the slave trade.
On arrival in Praia, the crew, led by a woman and including Sierra Leoneans, Britons, Americans and Canadians, met with Cape Verdean Culture Minister Manuel Veiga and Prime Minister José Maria Neves.
The crew members included a direct descendant of Sengbe Pieh, the slave that led a revolt in Amistad which prompted a documentary film directed by Steven Sipelberg.
The Cape Verdean Culture Minister said that the Amistad visit marked the "celebration of freedom".
"While we would be crying throughout the ship trips today we are singing and dancing to celebrate freedom," he said.
Veiga announced plans to organise, next year, a "big international symposium grouping the representatives of all countries visited by Amistad, noting that the meeting would be held under the theme: "Afro-world Culture: Future of the Past".
He recalled that in 2010, Cape Verde would mark the 550 years of its discovery and the 35th anniversary of its independence in 5 July 1975.
Cape Verde is among the 22 ports that feature in the 18-month Amistad transatlantic tour, which began in New Heaven, US.
While in Cape Verde, the ship could be visited by the public, mainly pupils, until 9 March when it is due to depart for the Caribbean.
In 1839, some 49 slaves captured in West Africa had revolted onboard Amistad while being taken to Cuba.
Led by Sengbe Pieh, they went adrift for 63 days before anchoring in New London, US, where they were arrested, tried and sentenced for revolt and homicide.
In 1841, the US Court decided to free them and the 35 survivors were taken back to Africa. Panapress.