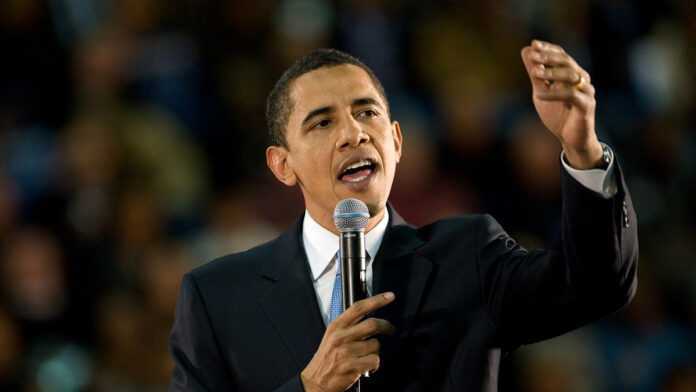 Senator Barack Obama on Friday received a long sought after endorsement from a former rival for the Democratic presidential nomination, in a boost for his campaign after its most difficult month to date.
Bill Richardson, the governor of New Mexico and a former Cabinet official in the administration of President Bill Clinton, had been courted by both Mr Obama and by Hillary Clinton.
But on Friday Mr Richardson, the only Hispanic governor in the US, declared his support for Mr Obama at a rally in Portland, Oregon, labelling him "a once in a lifetime leader".
Mr Richardson's support comes after weeks in which the Obama campaign has been rocked by its losses in primary elections in Texas and Ohio and by the circulation of controversial comments by Jeremiah Wright, Mr Obama's former pastor.
Mr Obama's standing in the opinion polls has also dropped, with recent surveys indicating that he is now running even with or behind Ms Clinton among Democratic voters. In national surveys, both are now running behind John McCain, the Republican candidate.
Some polls indicate that Mr Obama would do less well against Mr McCain than would Ms Clinton in important general election swing states such as Ohio. But Mr Obama's campaign will hope that Richardson's support helps with Latino voters – who have often preferred Ms Clinton – as well as with the superdelegates who look likely to ultimately decide the Democratic nomination.
"It is time for Democrats to stop fighting among themselves and prepare for the tough fight that we will have against John McCain," Mr Richardson said on Friday.
The endorsement was a particularly bitter blow to Mrs Clinton given her husband's longstanding ties to Mr Richardson, who served as energy secretary and UN ambassador in the Clinton administration.
The Obama campaign, which is is well ahead in the race for elected delegates to the Democratic convention, has also benefited from signs this week that the states of Florida and Michigan are unlikely to hold revotes to replace previously disqualified primary contests that Ms Clinton won.
Fundraising results released on Friday showed that Mr Obama ended February with a big financial advantage over his opponent after raising a record $55m during the month.
Both Democratic candidates entered March sitting on cash piles in excess of $30m, but at least two-thirds of Mrs Clinton's war chest is earmarked for the general election, allowing Mr Obama to outspend her by about $11m last month.
Mrs Clinton raised $34.6m during February – a third less than Mr Obama but more than three times the $11m donated to Mr McCain, according to the Federal Election Commission. The Republican candidate entered March with $8m in cash and $4.3m in debt, highlighting the strong fundraising advantage held by the Democrats heading into November's election.
Friday's developments came after revelations that contractors for the State department had breached the privacy of the passport files of both the Democratic candidates and of Mr McCain.
Sean McCormack, State Department spokesman, said the intrusion into Mr Obama's files appeared to be merely "imprudent curiosity". He added that Condoleezza Rice, the secretary of state, had called Mr Obama and Ms Clinton to apologise and would do so later on Friday with Mr McCain.
Mr McCormack said that Ms Clinton's file had been breached by a trainee who had inappropriately entered the presidential candidate's details during a training exercise last year.
He said that Mr Obama's file had been breached on three occasions this year by contractors working for the State Department, two of whom had been dismissed and one of whom had been suspended. He added that the suspended contractor, who is still technically working for the State Department, had also accessed Mr McCain's passport file.
On Friday, Henry Waxman, Chairman of the House of Representatives Oversight Committee, wrote to Ms Rice to demand that the State Department reveal the name of the companies for which the contractors were working.
The news about Mr Obama's file, which emerged late on Thursday night, echoed a 1992 incident in which senior State Department officials in the administration of President George H W Bush ordered a search for embarrassing information in the passport and consular records of Bill Clinton, the then president's rival in the election that year.
The Obama campaign described the latest incidents as "an outrageous breach of security and privacy" and called for a "complete investigation". The State Department said that it had asked the Department of Justice to participate in its own internal investigation into the breaches.
But Patrick Kennedy, the State Department's under secretary for management, told reporters that there was no resemblance "whatsoever" between the latest developments and the 1992 case.
By Daniel Dombey and Andrew Ward in Washington