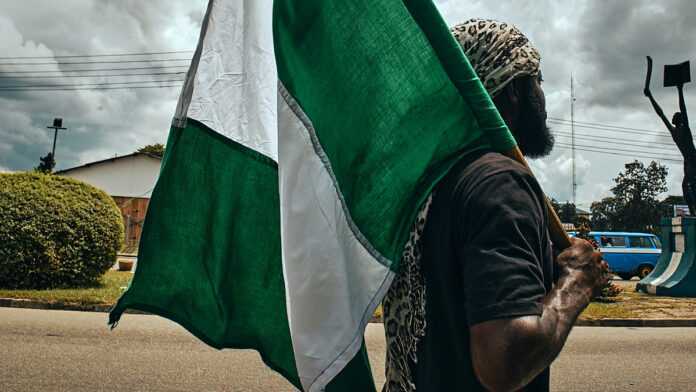 Trading on the floor of Nigerian Stock Exchange (NSE) resumed Tuesday after the long holidays, declared by the Nigerian government to mark the Easter and Eid-El-Maulud celebrations, as market capitalization went down to 12.247 trillion naira from 12.312 trillion naira recorded last Thursday before the break.
Similarly the All-Share Index experienced downturn from 63,986.50 to Tuesday's 63,646.38 points.
Investors staked 15.9 billion naira on 1.18 billion shares in 20,506 deals, comp ared to last Thursday when they staked 15.250 billion naira on 1,030 billion shares traded in 24,631 deals.
The Insurance subsector led the activity chart measured in turnover volume with 582.9 million shares valued at 2.80 billion naira in 4,644 deals.
The shares of LASACO Assurance PLc, Universal Insurance Plc and Continental Reinsurance Plc boosted the activity in the subsector.
The Banking subsector followed on the activity chart with 247.68 million shares worth 7.39 billion naira recorded in 7,171 deals.
The shares of Oceanic Bank Plc, First Bank of Nigeria Plc and Intercontinental Bank Plc boosted the activity in the subsector.
Conglomerates subsector came third on the activity chart with 167.9 million shares valued at 839.5 million naira in 1,159 deals.
Transnational Corporation of Nigeria Plc, followed by UNILEVER Plc and A.G.Leventis (Nig) Plc were the shares that boosted the subsector.
Chevron Nig Plc led the gainers' table with N18.28 to close at N384.03, Nestle N ig Plc also gained N10.20 closing at N250.20 and Mobil Oil Plc followed with N7. 5 0 to close at N208.00.
On the losers' table ETI Plc lost N12.85 to close at N256.00, Total Oil Plc foll owed with N8.39 closing at N222.10 while SKYSHELTER Nig Plc closed at N131.50 losing N6.50 in the process.