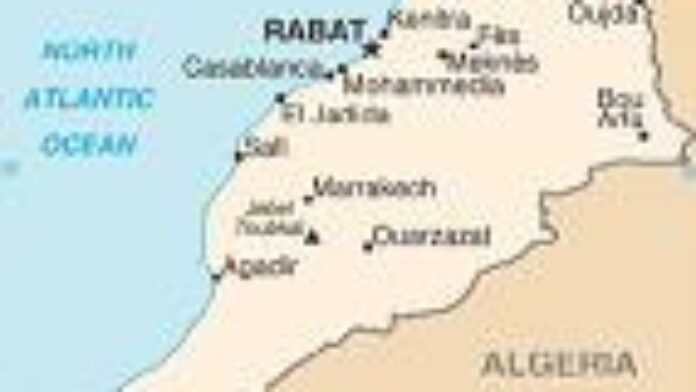 A press conference organised by Rachid Nini, editorial director of the moroccan daily, Al Massae, on Monday, March 31 in Casablanca, was marked by a high attendance level. The success of the conference reveals Moroccan journalists' desire for the freedom of expression.
By Kaci Racelma our North African correspondent
The 6 million Dirham fine imposed on the Moroccan daily Al Massae for libel continues to stir the press in the kingdom where public opinion is at its best offensive yet.
The "severe" verdict has raised much hue and cry from human rights organisations as well as Reporters Without Borders who have given their support to the publication in question.
Rachid Nini, Editorial director of the daily clearly indicated a "conspiracy" against his newspaper, which according to him has an "editorial line" that bothers "certain political and judicial" elements.
The sensitive question of the independence of the Moroccan justice system was referred to as the main reason behind the dissatisfaction within the judiciary.
Khalid Jamaï, a veteran of the moroccan media blew his stack when he denounced the environment, likening the situation in which moroccan journalists find themselves today to that of "prisoners on parole".
According to those present, this situation raises a lot of concerns while the "desperate" verdict is seen as a "serious threat to the independence of the media"
Appeals made by participants of the conference included protective measures to safeguard the moroccan media translated into laws "that seek to protect journalists from roughshod abuses by judicial zealots".
Members of moroccan NGO's and human rights organisations joined forces with the journalists to voice out the need for "guarantees" in their line of work.