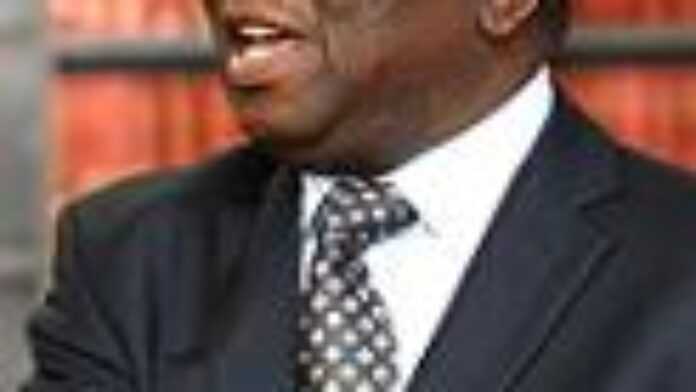 An indefinite nationwide strike called for by the Movement for Democratic Change kicks off Tuesday until presidential results are released. Thirteen days after the presidential election the official result is still to be
announced.
Opposition leader Morgan Tsvangirai has claimed outright victory in the poll.
As tension increased over the election deadlock, police accused the opposition of "spoiling for a fight" and of deploying 350 youth wing members around the country.
"It's true that we have banned political rallies," police spokesperson
Wayne Bvudzijena said. "We see no reason for rallies since we have had elections."
Yesterday police banned a Sunday rally by the MDC, which was aimed at
announcing an indefinite general strike starting next Tuesday to push for
results from the March 29 election to be released.
MDC spokesman Nelson Chamisa said the strike "starts Tuesday and goes on until the results are out".
"From Tuesday let us all stay at home until the presidential result has
been announced," read the pamphlets distributed by the opposition Movement for Democratic Change.
"We call upon transporters, workers, vendors and everyone to stay at home. The power is in our hands. Zimbabweans have been taken for granted for too long.
We demand that the presidential election results be announced now."
Mugabe's decision not to attend the summit was a direct snub to Zambian President Levy Mwanawasa, the SADC chairman.
Zimbabwe would instead be represented by himself, Rural Housing and Social Amenities Minister Emmerson Mnangagwa, Justice, Legal and Parliamentary Affairs Minister Patrick Chinamasa and Foreign Affairs Minister Simbarashe Mumbengegwi.
Mwanawasa last year described Zimbabwe as a "sinking Titanic" before
getting back in line behind the body's softly softly approach to Mugabe.
The absence of Mugabe, 84, from the summit is likely to reduce the chances of any action by SADC, already seen as largely toothless in face of the Zimbabwe crisis and overawed by the former liberation hero.
Zanu PF says demands for Mugabe to release the results were misplaced because that was the prerogative of the Zimbabwe Electoral Commission.
Zimbabwean police said all political rallies had been banned because officers were too busy guarding ballot boxes or deployed to prevent post-election violence.
On the eve of the extra-ordinary summit, civic group, Zimbabwe Human Rights NGO Forum issued a joint statement to the SADC leaders together with the Crisis in Zimbabwe Coalition and the National Association of NGO's (NANGO) warning against the imminent danger of violence and the need for urgent action if results continued to be withheld.
The human rights groups said there was a pervasive atmosphere of fear that bloody violence would occur on a large scale during the period ahead. The civic groups appealed for calm and restraint and urged SADC leaders to intervene urgently in appropriate ways to persuade all parties, particularly Zanu-PF not to use violence in the coming period.