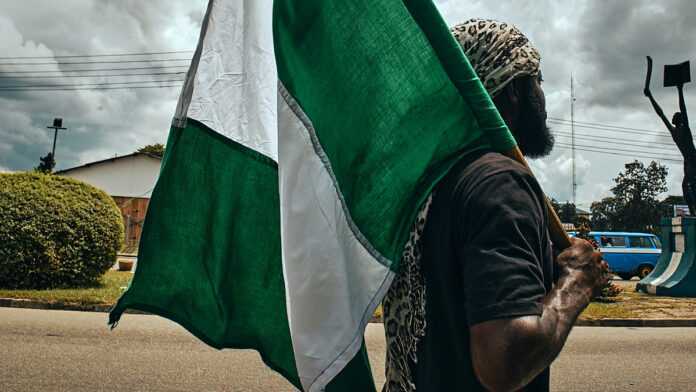 Reigning world 60m champion Olusoji Fasuba of Nigeria is among the foreign athletes expected to participate in next month's Tusker Athletics International meet in Nairobi, Athletics Kenya officials said on Wednesday.
Other big names expected to feature in the event at slated for May 11 at Nairobi's Nyayo National Stadium are Ethiopian megastars Kenenisa Bekele and Tirunesh Dibaba.
Tusker Athletics International local organizing committee chairman, Joseph Kinyua, told the press in Nairobi that they were still awaiting confirmation from Bekele, Fasuba and Dibaba after talking to them at the recent World Cross Country Championships in Edinburgh, Scotland.
"We are still awaiting confirmation from World indoor 60m champion Olusoji Fasub a of Nigeria, Kenenisa Bekele and Tirunesh Dibaba whom we talked to them during the world cross country championships in Edinburgh Scotland."
Kinyua said only 45 foreign athletes had confirmed participation in the event, but was happy to note that many local athletes were set for the meet.
Bekele, who is the best long distance runner from Africa, is the reigning World Cross Country senior men 12 km champion.
He has won the event six times and posted his most recent victory at the 30 March, 2008 IAAF Cross Country Championships in Edinburgh, Scotland. He is also a multi-Olympic gold medalist.
Dibaba is the reigning women's 10,000 m World Champion, she also bagged the women's long course gold at last month's World Cross Country Championships in Edinburgh.
She is a cousin of the 1992 Barcelona Olympics gold medalist Derartu Tulu.
Among the Kenyan athletes set for the extravaganza are Janeth Jepkosgei, the reigning women's 800m World champion and two-time and reigning Kenya Sports Woman of The Year.
Others are Lukas Kibet, former world indoors 800m champion Wilfred Bunge, William Yiampoi, Jackson Kivuva and Joseph Mutua in the men's challenge.
In women's challenge will be Faith Macharia and Winny Chebet who have confirmed participation.
Athletics Kenya will use the event, a permit meet, to help Kenyan athletes attain Olympic qualifying standards, ahead of the 2008 Beijing Olympic Games trials later in the year.
It will feature seven men's events and nine in the women's category at the natio nal level, while at the international level, it will feature seven and five events for men and women respectively.
Kinyua told the press in Nairobi that Athletics Kenya was trying to synchronize the Nairobi meet with similar meets in Doha and Dakar and the Confederation of African Athletics meet in Addis Ababa, Ethiopia.
The meet has been sponsored to the tune of 25 million Kenya shillings (One US dollar=62 Kenya Shillings) by East African Breweries Limited under their flagship brand, Tusker.
Tusker Sports manager Maina Githinji, said out of the amount, Sh 15 million will cater for prizes. Athletics Kenya Public Relations Officer Peter Angwenyi, clarified that the permit meeting will be used by the invited athletes to attain Olympic qualifying times and not a direct ticket to the Olympics.
Those who attain the times will still fight it out in the Olympic qualifier, he said.
"We want to make it straight that this permit meet will only give a few invited athletes the chance to attain the qualifying times and it doesn't mean that those who hit the qualifying mark will skip the Olympic trials," said Athletics Kenya public relations officer, Peter Angwenyi.