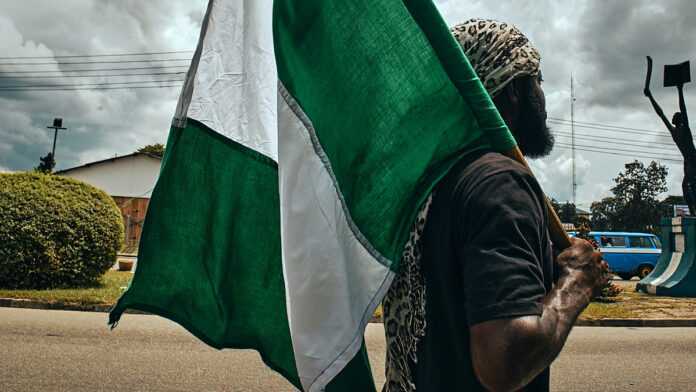 Market capitalization on the floor of the Nigerian Stock Exchange (NSE) dropped Tuesday to 11.810 trillion naira from the previous day's figure of 11.854 trillion naira.
Similarly, the All-Share Index dropped from 61,478.46 recorded Monday to 61,249. 85 points at the close of transactions Tuesday.
In all, investors staked 12.5 billion naira on 634.6 million shares in 18,164 de als. On Monday they placed a total of 7.23 billion naira on 398.1 million shares in 12,730 deals.
The banking subsector came first on the activity chart, measured in turnover volume, with 287.1 million shares worth 8.26 billion naira traded in 8,377 deals.
PlatinumHabib Bank Plc, Access Bank Plc and Intercontinental Bank Plc shares boosted the activity in the subsector.
Insurance subsector which led the activity chart Monday came second with 189.0 million shares valued at 895.25 million naira traded in 3,581 deals.
The shares of Universal Insurance Company Plc, N.E.M. Insurance Co. (NIG) Plc and Goldlink Insurance Plc boosted the activity in the subsector.
Food/Beverages and Tobacco subsector followed on the activity chart with a turnover of 45.7 million shares worth 812.14 million naira in 996 deals.
Big Treat Plc, Dangote Sugar Refinery Plc and Dangote Flour Mills Plc were most traded stocks which boosted the activity of the subsector.
PlatinumHabib Bank Plc led the gainers' table with N1.46 to close at N30.68, Bet a Glass Nig Plc followed with a gain of N1.25 closing at N26.25 and LongMan Publishing Co. Plc with N1.19 to close at N25.18.
On the losers' side, Mobil Nig Plc lost N9.99 to close at N270.00, Nestle Nig Plc followed with a loss of N7.24 closing at N230.00 and Oando Plc closed at N228.00 losing N2.91 in the process.