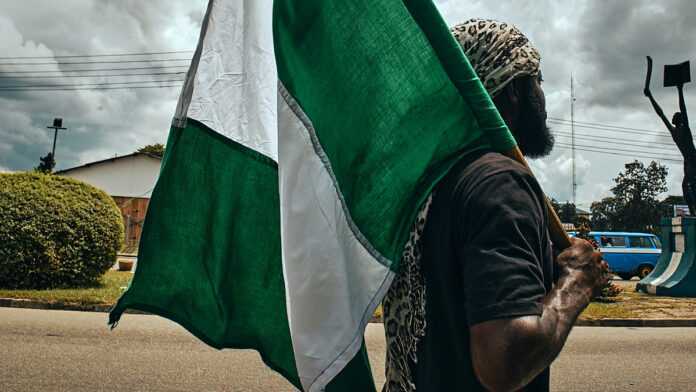 The food crisis which has ravaged some countries across the globe may not be too far from Nigeria, given the rate at which prices of staple foods have been on the rise daily, a Thisday newspaper investigation revealed Thursday.
Rising food prices have already sparked huge crises in Haiti, Egypt, Senegal and Cote d'Ivoire, among others.
A survey across Nigerian states and the Federal Capital Territory (FCT), Abuja, revealed that prices of staple food stuffs have witnessed swift increases in the last couple of weeks.
It was learnt that the food prices shot up in the country early March and have continued to rise – the reason is not too clear but food experts said climatic change, drought in some parts of the North, fuel scarcity experienced recently in some states and what they called government's "inconsistent policies" were partly responsible for the price surge.
They also said the price situation has a bandwagon effect following the rising global food prices.
The food crisis had taken a centre stage at the recent International Monetary Fund /World Bank Group Spring Meeting in Washington DC, US.
Food experts said government needed to intervene decisively to stem the rising food prices.
Already, the Nigerian Federal Ministry of Agriculture and Water Resources has said it had put measures in place to forestall any food shortage in the country.
Mr. Kingsley Agha, Chief Press Secretary to the Minister of Agriculture and Water Resources, Dr. Sayyadi Abba Ruma, was quoted as saying that part of the measures included the early distribution of fertilizers for the 2008 programme.
It was also learnt that government had started to release foodstuff from the National Strategic Food Reserves to forestall the imminent crisis.
The government decided to step in "to cushion the effect of high prices of food commodities on the public".
Checks in Lagos and across the states revealed that prices of almost all the food items have almost doubled.
At the popular Mile 12 food market, one of the largest food markets in Africa, prices of food stuffs have gone up — a rice dealer at the market, Kingsley Uzo from Ebonyi State, said a bag of 'Aroso' rice which was sold for N7,500 last month now costs about N9,400, while a bag of 'Merry Christmas' rice, is now sold for N 9,500, as against N8,000 last month. (117 naira = US$ 1).
Meanwhile, rice prices have scaled fresh heights in Asian trade amid concern that export bans by key producers will hit supply.
Rough rice for July delivery touched $24.745 per 100lb for the first time, before falling slightly.
Curbs are in place in India and Vietnam to protect domestic supply and there are fears that Thailand, the world's largest producer, could follow suit.
The international price of rice – a staple food for half the world – has risen about 68 per cent since the beginning of the year.
The prices of soybeans, corn and wheat have also been marching higher and are currently near their all-time peaks.
A combination of high fuel costs, bad weather and land allocated to biofuels is constraining food supply. At the same time, producer countries are seeking to conserve food for their own people by curtailing exports.
But Thai Prime Minister Samak Sundaravej said Thailand would continue to be known as the "world's kitchen", as the government considers using abandoned government land to increase agricultural output.
Thailand's Office of Agriculture Economics projected that rice production after milling would be 20.4 million tonnes from this year's crop, with 55 per cent for domestic consumption and the remainder for export.
Thailand produced 19.6 million tonnes last year.