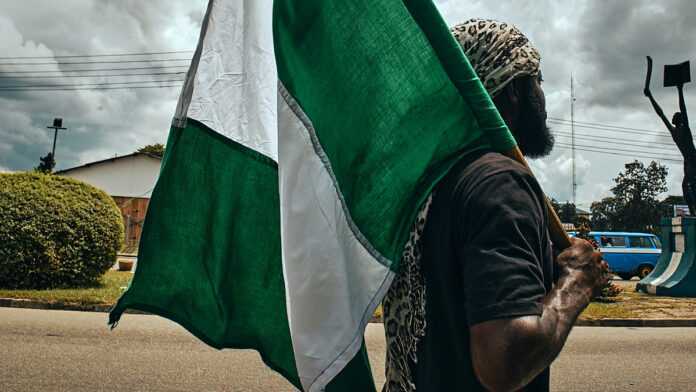 The all-share index went down Thursday at the end of transanctions on the floor of the Nigerian Stock Exchange (NSE) to 60,743,07 from the previous day figure of 60,970.66 points.
Similarlarly, the market capitalisation dropped to 11.712 trillion naira from 11.756 trillion naira recorded on Wednesday.
Investors staked 8.274 billion naira on 464.4 million shares in 15,475 deals in contrast to 8.464 billion naira placed on 476 million shares in 16,891 deals of the previuos day (Wednesday).
Mobil Nig Plc led the gainers' table with N13.60 to close at N285.70, Nestle Nig Plc followed with N3.00, to close at N230.00 and Total Nig Plc also gained N3.00 to close at N248.00.
Chevron Nig Plc led the losers' table with N14.00, closing at N266.00, Ecobank Transnational Incorporated lost N10.99 to close at N229.00 and Conoil Nig Plc closed at N123.50, losing N6.50 in the process.
The banking sub-sector led the activity chart measured in turn-over volume with 239.6 million shares worth 5.86 billion naira recorded in 6,923 deals.
Oceanic Bank International Plc, First Bank Of Nigeria Plc and Sterling Bank of Nig Plc were the shares that boosted the activity in the sub-sector.
The insurance sub-sector followed on the activity chart with 137.7 million shares valued at 651.06 million naira in 3,744 deals.
The shares of Universal Insurance Plc, Consolidated Insurance Plc and Goldlink Insurance Plc boosted the activity in the sub-sector.
Conglomerates subsector followed with 9.02 million shares, valued at 273.5 million naira in 818 deals.