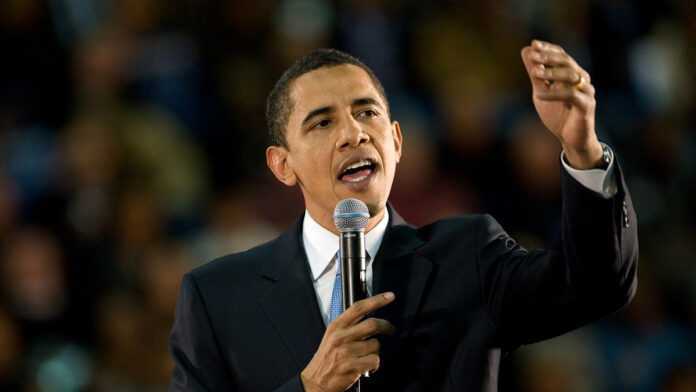 Jeremiah Wright, Barack Obama's former pastor, on Monday gave a defiant address in Washington DC that looks likely to add to Mr Obama's growing vulnerability ahead of a critical primary election against Hillary Clinton in Indiana next week.
The Rev Wright, whom many of Mr Obama's supporters were hoping would maintain a lower profile, denied that Mr Obama had "denounced" his more controversial remarks and said he had merely "distanced himself [from me] because he is a politician".
On Sunday Mr Obama again condemned the Rev Wright's offending comments, which included the assertion that America brought the 9/11 terrorist attacks upon itself and the phrase "God Damn America".
Mr Obama also reiterated that he had not been present when those comments were uttered. "He did what politicians do," said the Rev Wright. "He had to distance himself, because he's a politician, from what the media was saying I had said, which was [portrayed as] anti-American.."
The Rev Wright's remarks, which included a spirited defense of Louis Farrakhan, the leader of the Nation of Islam, coincided on Monday with the second Republican television advertisement linking Mr Obama to the Rev Wright's most provocative words.
The first, which was aired last week in North Carolina that also holds a Democratic primary next week but which Mr Obama is expected to win, was condemned by John McCain, the Republican nominee. But on Sunday, Mr McCain changed his tune and give the green light to further such attacks.
Taking another snippet from one of Rev Wright's sermons, Mr McCain said it was "beyond belief" that the pastor had said America was like Al Qaeda under a different flag – remarks that the Rev Wright's supporters say were taken out of context.
On Monday the Republicans issued a second Wright-Obama commercial this time in Mississippi. Supporters of Mr Obama fear that much more is in the pipeline.
"John McCain needed about thirteen unlikely things to happen in order to become the Republican nominee and they all happened," said Leo Hindery, former senior advisor to John Edwards and now an advisor to Mr Obama. "Now, all of a sudden, McCain is the last white man standing and he is hoping his luck is continuing."
Mrs Clinton, whom an AP opinion poll on Monday for the first time showed clearly beating Mr McCain in a general election with Mr Obama neck and neck, has largely refrained from commenting on the Wright affair except to say that she would not have chosen him as her pastor.
However, most believe that the Republicans are doing her work for her. In an exit poll last week in Pennsylvania, which Mrs Clinton won by almost ten points, almost a fifth of Democratic voters said they would be less likely to vote for Mr Obama because he was black.
Another chunk of Democrats incorrectly believe Mr Obama is a Muslim. Many blue collar Americans, who also make up a large slice of the electorate in Indiana, believe Mr Obama is out of touch with ordinary people.
"Even liberal commentators who adore you warn you cannot win with a coalition of college students and white-wine sippers from the party's left wing," wrote Karl Rove, George W. Bush's former electoral advisor, in a memo to Mr Obama in the latest issue of Newsweek.
By Edward Luce in Washington DC, The Financial Times