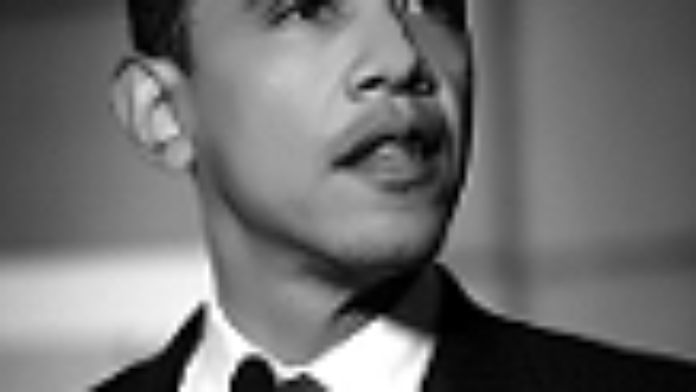 Hillary Clinton is projected to win West Virginia in Tuesday's Democratic primary. But Barack Obama is already behaving as though he were in a general election battle with John McCain.
By Edward Luce in Washington
Starting on Tuesday with a visit to Missouri – a key battleground state that has voted for every presidential winner bar one over the past century – Mr Obama's schedule for the next 10 days pays cursory attention to the remaining five primary elections on the Democratic calendar.
On Wednesday Mr Obama will visit Michigan, which has held its vote already and saw its delegates disqualified because it pushed its primary ahead of other states.
Next week he plans to spend three days in Florida, which held its primary vote in late January (and also had its delegates struck off the list by the Democratic National Committee for staging the contest too early). In both cases, Mrs Clinton won, although in Michigan hers was the only name on the ballot.
Whether Mrs Clinton succeeds in persuading the DNC to reinstate some of the delegates from these two states, few now believe that she can stop Mr Obama from taking the nomination. But few would disagree that he still has work to do – particularly in Florida – to win support against Mr McCain.
"Because of Florida's higher age profile, the state will be difficult for Obama in a general election," says Mark Schmitt, a political analyst at the New America Foundation. "But Obama will also open up other states, such as Colorado, that have a younger age profile, which would probably be beyond Senator Clinton's reach."
Sensitive to accusations that Mr Obama is leaping ahead of himself at a stage when he still has not wrapped up the nomination, his campaign on Tuesday said: "Our schedule reflects the fact that we are still fighting for votes and delegates in the remaining contests, but also that we are going to places that are going to be competitive in the fall."
The map of general election battleground states looks very different with Mr Obama as the nominee than it would with a more traditional Democratic candidate, such as Mrs Clinton. Although Mr Obama is generally considered to have a steeper uphill climb in Florida and Ohio, the two perennial large swing states, he would also be likely to open up new states to the Democratic party.
Some, such as Iowa, New Hampshire, New Mexico and Nevada, have voted Democratic before. But others, such as North Carolina and Virginia, where opinion polls show Mr Obama either running even with Mr McCain or within striking distance but Mrs Clinton losing both by large margins, would come into play for the first time.
Mr Obama's strong appeal to independents, African-Americans and to the young, could transform the map radically if their turnout rises sharply this election – particularly among 18-34 year-olds, whose turnout is typically well below average. Whether that would be enough to make up for his low ranking among blue-collar workers is open to question, say political analysts.
But few dispute that Mr Obama is likely to have far greater financial resources than Mr McCain to make the attempt. Mr McCain is almost certain to opt for public financing, which would give him $85m in public money.
Mr Obama is expected to have at least twice that from what his campaign describes as their "parallel public financing" system of mass small donations.