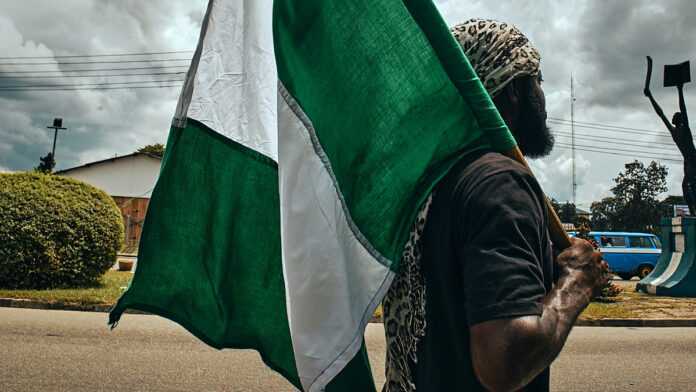 Investors at the Nigerian Stock Exchange (NSE) staked a total of 12.6 billion naira on 759 million shares in 15,978 deals at the close of transactions on Monday.
The market closed last week with a turnover of 3.56 billion shares worth 48.35 billion naira in 95,629 deals.
Market capitalisation stood at 12.160 trillion naira with the all-share index closing also on Monday at 62,711.56 points.
In contrast, the market capitalisation closed last week with 12.10 trillion naira while the all-share index was 62,415.06 points.
Insurance sub-sector led on the activity chart, measured in turnover volume with 425.2 million shares valued at 1.53 billion naira in 3,470 deals.
Linkage Assurance Plc, Great Nigeria Insurance Plc and Custodian and Allied Insurance Plc shares boosted the activity in the sub-sector.
The insurance sub-sector was equally the most active at the end of trading last week with 1.71 billion shares worth 6.5 billion naira exchanged by investors in 18,644 deals.
The banking sub-sector followed on the activity chart with a turnover of 240.5 million shares worth 9.46 billion naira in 7,243 deals.
The shares of United Bank for Africa Plc, Intercontinental Bank Plc and Oceanic Bank International Plc boosted the activity in the sub-sector.
The food/beverages and tobacco sub-sector followed on the activity chart with 19.6 million shares worth 621 million naira in 921 deals.
Dangote Sugar Refinery Plc, Dangote Flour Mills Plc and National Salt Co. Nig Plc were the shares that boosted the activity in the sub-sector.
Ecobank Transnational Incorporated led on the gainers' table with N10.38 to close at N244.55, United Bank for Africa (UBA) Plc followed with N3.04 to close at N63.94 and Dongote Sugar Refinery Plc gained N1.65, closing at N35.70.
Oando Plc led the losers' table with N6.01 to close at N210.00, Nigerian Breweries Plc followed with N2.15 to close at N50.75 and Costain (West Africa) Plc N1.51 to close at N36.00.