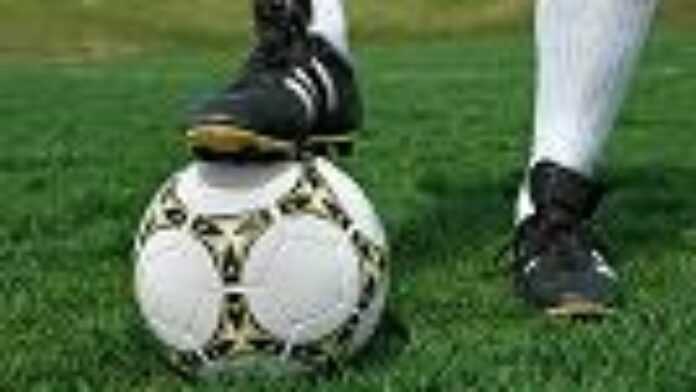 Kenya's preparations for the forthcoming 2010 FIFA World Cup/Africa Cup of Nations qualifiers were hit by confusion as two parallel national teams trained at the Moi International Sports Centre Monday.
The team named by the Kenya Football Federation (KFF) faction, led by Sam Nyamweya, trained inside the main stadium, while the one picked by the now ousted federation, led by Mohammed Hatimy, went through the training paces at the adjacent warm up pitch.
The Hatimy faction was kicked out a week ago after the High Court ruled that it was in office illegally and could not be entrusted with the running of the national federation.
Justice Hatari Waweru, ruling in a suit filed by the Sam Nyamweya group, described the Hatimy team as "strangers" who had no business running a sports that is as important as football, effectively giving the rival faction to manage the sport.
The Nyamweya faction is registered by the government and enjoys the backing of the state while the Hatimy group is recognized by FIFA. Nyamweya, the "new" KFF chairman and his group, moved fast and named the provisional team to the World Cup qualifiers. Two days later, the ousted Hatimy group too picked a parallel national team.
Some players, among them striker Dennis Oliech who turns out for French side Auxerre, were called up by both factions.
Then FIFA, angered by the court ruling which it termed "government interference" in the affairs KFF, said Kenya was in breach of FIFA rules that bar governments from interfering with the running of national federations.
FIFA secretary-general, Jerome Valcke, went on to give Kenya a 72-hour ultimatum to rescind the decision or face the consequences.
The deadline has since elapsed and it appears the Kenya government through Prime Minister, Raila Odinga, a former footballer who played for ex-Premier League side, Luo Union, convinced the international federation to give Kenya time to sort out the mess.
Odinga has since been in constant touch with FIFA President Sepp Blatter.
So bad was the confusion at the training camp Monday that some players were at loss as to which camp to report to.
Veteran coach, goalkeeper-turned-coach, James Siang'a is handling the pro-Nyamweya team, while Francis Kimanzi is in charge of the team named by the ousted Hatimy group.
Kenya, who have appeared five times in the Africa Cup of Nations finals in the past, are drawn against Namibia, Guinea and Zimbabwe in the World Cup/Africa Cup of Nations qualifiers.
The Kenya senior national team, Harambee Stars, open their campaign this weekend with an away match against Namibia in Windhoek.
As all this was happening, Hatimy, chairman of the ousted federation, secretary- general Sammy Obingo and second vice-chairman, Titus Kasuve, are attending the on going FIFA Congress in Sydney, Australia. Panapress .