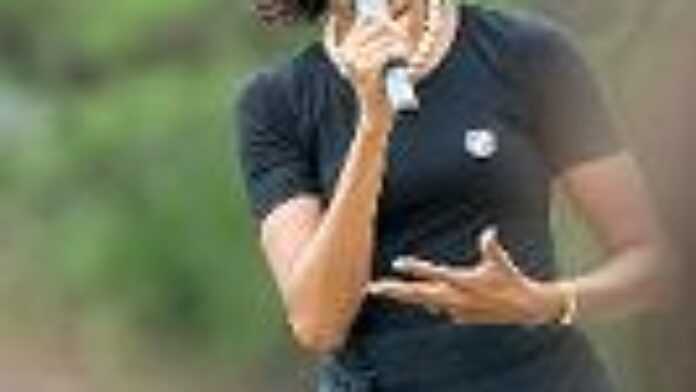 Michelle Obama is a well educated woman. A former sociology and law student in Princeton and Havard, respectively. Her support has been priceless to her husband's campaign. A good reminder of Hillary Clinton's support during her husband's bid for the white house which prompted Bill Clinton to admit that his election would deliver "two for the price of one".
However, critics, not satisfied with Mrs. Obama's past after exhaustive probings, have jumped on and devoured remarks she made about the pride she feels for being part of the ongoing campaign. Their analysis were made hoping that Americans would put both her and Mrs. McCain on the same historical pedestal, thus, distorting the historical and cultural relevance of her statement.
"For the first time in my adult lifetime, I am really proud of my country, not just because Barack has done well, but because I think people are hungry for change." These were the words of Michelle Obama, expressing her pride in today's America that looks beyond visible differences. Her words were only expressive of a phenomenal change that had gripped America.
"She is an American success story. And it isn't surprising that she feels new pride in America in this political season. She was born when blacks were still struggling for their civil rights. She grew up amid the struggles of Chicago's South Side. She made her way in elite white schools, suffering the slights, felt the insecurities. It didn't make her bitter; it made her better. And now she sees people in large numbers rallying to the historic candidacies of her husband and Hillary Clinton. Who doesn't feel new pride in this country?" said Rev. Jesse Jackson in a recent article in the Chicago Sun Times.
So when Cindy McCain declared in February: "I don't know about you … but I am very proud of my country", it was crystal clear that she had opted for a populist disdain unworthy of a fine woman. She had failed to help the masses intellectualise the remarkable headway America had made thus far. But was it a surprise? Absolutely not. She had to defend her husband, Senator John McCain, who visibly represents the 'same old politics'. Admitting to the fact that America had finally embraced all Americans, therefore agreeing with Michelle Obama, would only spell damages of cosmic proportions to the republicans.
Would it be surprising to see republicans hack, dice and repackage this very honourable and grateful statement? The answer is yes. But the result of agreeing with a noble statement won't be promising. The truth might be too corrosive to handle.