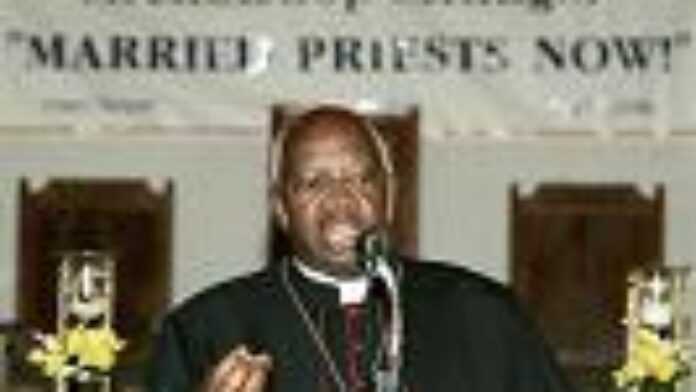 Controversial Archbishop Emm anuel Milingo of Zambia who was excommunicated by the Roman Catholic Church after he got married, Sunday conducted his first mass here and called on fellow priests to join him [to also get married].
The mass was also attended by his wife.
The 77-year-old archbishop, who was excommunicated two years ago, charged that celibacy was not part of the Church but merely an appendix fused in by some people who wanted to add some prestige to priesthood.
He said "Saint Peter was married, all of them were except John the evangelist. We are not a sect, the priests should not fear excommunication. It does not exist."
Milingo, who was based at the Vatican, disappeared in 2001 and later appeared in New York, US, at a mass wedding conducted by South Korean Sun Myung Moon where he married a 43-year-old Korean woman.
Milingo, back in Zambia briefly, Sunday also conducted healing sessions and plans to hold the healing sessions for four days. Panapress .