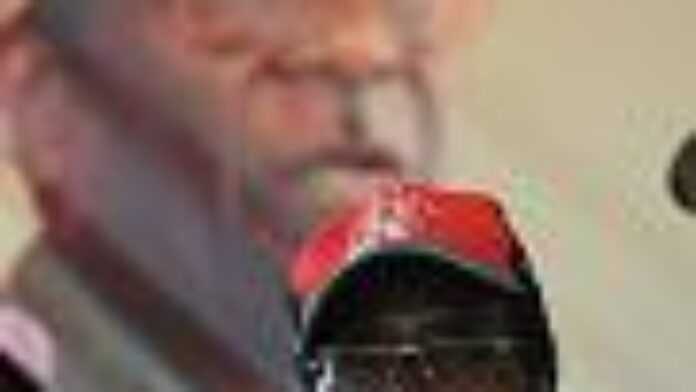 Zimbabwean President Robert Mugabe who made his first European trip to Rome Sunday for a global food summit is expected to use the platform to meet Western leaders and "explain his case'.
The summit at FAO's Rome headquarters will bring together heads of state and government or high-level representatives, as well as those of several UN agencies and the Bretton Woods institutions from tomorrow until Thursday.
The summit will focus on food security, global warming and the rising demand for biofuels. It comes at a time global food and fuel prices have been rising, raising concern particularly among developing countries such as Zimbabwe.
FAO said the summit would provide a crucial opportunity to re-launch the fight against hunger and poverty in the developing world. "The summit will offer a unique forum for world leaders to adopt the policies, strategies and programmes that are required to overcome the new challenges to world food security," FAO said.
Instead of using the summit to appeal for food aid, Mugabe, as in the past international forums, is widely expected to lash out at the West for causing suffering in Zimbabwe.
The West and rights groups accuse Mugabe of wide-spread human rights violations and wrecking his country's economy but he is viewed as an independence hero by many in Africa.
The Southern Africa Development Community has tried to mediate between Zimbabwe's government and the opposition.
There is hardly any food in shops and last Friday Mugabe said he has ordered 600 000 tonnes of maize from South Africa. But the maize has not yet arrived in the country. Since Zimbabwe's farm invasions began in February 2000, the country has lost its status as the region's breadbasket. From a net exporter of food, it now imports to feed its increasingly impoverished millions.
But Mugabe's government denies that its controversial land reform programme is exacerbating problems caused by the drought.
Mugabe, who has ruled Zimbabwe since independence from Britain in 1980 and is the only leader most Zimbabweans have known. Zimbabwe's economy is a shambles. Inflation over 165,000 percent, unemployment 80 percent and there are chronic shortages of basic necessities including food and fuel. Some 3.5 million people have fled to neighbouring countries to escape poverty and malnutrition.
Mugabe accuses Western countries of sabotaging Zimbabwe's economy through sanctions imposed to punish him and top ruling party officials for alleged rights abuses and election fraud.
Signs of despair and looming starvation are evident almost everywhere in Zimbabwe's countryside, which is suffering from the government's destruction of commercial agriculture and a third successive year of drought.
Normally at this time, as the short southern winter begins, people would be completing the harvest of maize, the staple food, and be preparing to deliver their produce to the sole legal grain buyer, the government's Grain Marketing Board. Millions of people will be lucky to harvest more than a few cobs.
Mugabe's last trip to Europe in December for a Commonwealth meeting in Portugal was boycotted by British Prime Minister Gordon Brown to protest the Zimbabwean leader's participation.
Mugabe was in Italy in 2005, when he attended Pope John Paul II's funeral.