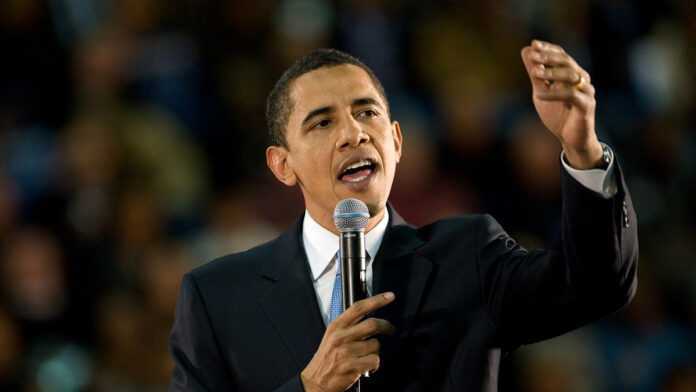 Barack Obama will on Monday put an early stamp on the looming general election when he kicks off a 17-day "economic tour" of key swing states that will focus on voters' "pocket book" concerns and America's declining competitiveness.
The tour, which starts in North Carolina – traditional Republican territory that the Obama campaign is targeting as a swing state – marks a rapid transition to general election mode after Hillary Clinton finally conceded defeat in her battle for the Democratic presidential nomination on Saturday.
Mr Obama, whose tour will also encompass the critical battleground states of Florida, Missouri, Ohio and Pennsylvania, is moving quickly to hire a larger staff for the general election.
On Monday, Jason Furman, a former Clinton official who headed the Brookings Institution's Hamilton Project, joins the campaign as its director of economic policy. Austan Goolsbee, the Chicago academic, will remain senior economic adviser.
The tour will also take in a heavy dose of the blue-collar Appalachian economic backwaters that so decisively voted for Mrs Clinton in the primaries, signalling an early push to tackle Mr Obama's weakness among lower-income white voters.
"He will discuss the clear choice between his candidacy and John McCain's when it comes to the economy," said Bill Burton, Mr Obama's spokesman. "While the Bush-Cheney ticket won't be up for re-election, the Bush-Cheney policies will, as John McCain offers four more years of the approach that has failed the American people."
Mr Obama faces tough competition for the blue-collar vote from Mr McCain, the presumptive Republican nominee, who is aiming to woo former Clinton supporters in states such as Ohio and Pennsylvania.
Mr McCain and Mr Obama have already clashed repeatedly over the economy, most recently last Friday in response to the largest monthly jump in unemployment in 22 years. Voters rate the economy as by far their largest concern, with Iraq trailing a distant second.
In the first week of his tour Mr Obama will focus on "pocket book" issues, such as the cost of healthcare and soaring gas prices, which yesterday reached a nationwide average of $4 (£2, €2.50) a gallon for the first time. In the second week, he will focus on US competitiveness issues, such as investing in renewable energy and rebuilding manufacturing.
Mr Obama is eager to return the economy to the top of the election agenda after several weeks of intense debate over foreign policy, which Mr McCain views as his strongest suit. He has sought to keep the focus on foreign policy in an attempt to sow doubt about Mr Obama's readiness to be commander-in-chief.
Mr Obama's decision to start his campaign tour in North Carolina, which the Democrats have not won for three decades, underlines his intention to compete aggressively in Republican strongholds. Other Republican targets include Colorado, Virginia, Iowa and Nevada, in addition to swing states such as Ohio and New Mexico.
Mrs Clinton sought to help heal divisions among Democrats in her concession speech in Washington on Saturday, promising to "work my heart out" to get Mr Obama elected and urging her supporters to do the same. Mr Obama said he was "thrilled and honored" to receive her support and lauded her "valiant and historic campaign".
Mrs Clinton's speech was widely praised for its graciousness. But her endorsement of him received only muted applause from her supporters, highlighting the challenge facing Mr Obama.
By Andrew Ward and Edward Luce in Washington