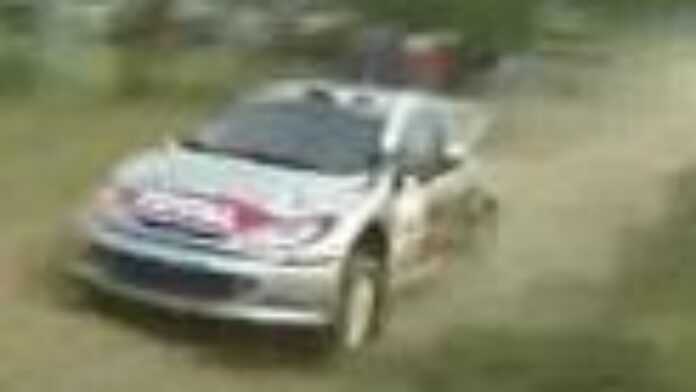 Close to 60 drivers have lined up their machines in readiness for the fourth round of Africa Rally Championship, KCB Safari Rally, which will be held 27-29 June outside the Kenyatta International Conference Centre. Kenya Motor Sports Foundation said Tuesday the rally would be concentrated around the Elementaita and Athi River areas.
The entry list has 12 foreign drivers.
Former Africa rally ace and 2008 series leader Muna Singh of Zambia is seeded first. "The routes are identical to those we used last year. We plan to have the spectator stage at the Uhuru Park Friday, then drivers' head to Elementaita Saturday and to Athi River Sunday, with the finish at K.I.C.C. "We have also improved on the timing system as well as the safety of participants," said Kenya Motorsport Foundation General Manager Archie Khan.
The battle for the lead is undoubtedly going to be fiercer both in the ARC main event and the FIA Young Pirelli Drivers Promotion.
Singh and his navigator, David Sihoka, will be seeking to shrug off stiff challenge from closest rivals Jamie Whyte/Phil Archenoul of South Africa, who are one point adrift. Japanese Hideaki Miyoshi/Hakaru Ichino, placed third on the table, are also expected to pose good resistance to Singh's lead.
Kenyan Alfir Khan will be hunting to dislodge Jon Williams of South Africa, who is ahead of him on 10 points in the young drivers' promotion category. Khan has eight points and will also be facing stiff opposition from compatriot David Horsey, who is third on six points.
This year's edition, unveiled at K.I.C.C., will be the 56th rally.
Top drivers from the East African region who are expected to feature in the race include Uganda's Riyaz Kurji, Simba Savings winner Lee Rose, Carl Tundo, who recently clinched the Biashara Banking rally and the Anwar brothers – Asad and Azar.
According to KMSF, Safari Rally will also double as the final round of the East Africa Challenge and the National Rally Championship.
The foundation said it was committed to bringing the World Rally Championship status to Kenya following the relegation of the Safari Rally six years ago. "KMSF is committed to work with the world motorsport governing body, FIA, to bring back the world rally championship to Kenya. We plan to use next year's Safari Rally as a candidate event for the 2010 WRC," it said.
Earlier in the year, Kenya lost the Intercontinental Rally Challenge due to post -election violence. Initially, IRC Safari rally was scheduled for the Easter Holiday but was moved to this month.