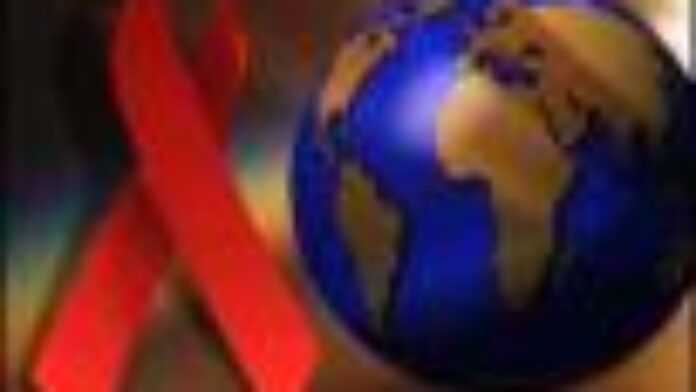 More Kenyans are getting infected with the HIV virus even though more than 25 million of them are not aware of their health status.
The situation is further complicated by the fact that less than 20% of the adults used condoms regularly.
A new government survey, unveiled on Tuesday, shows that HIV/AIDS prevalence shot up sharply from 6.7% in 2006 to 7.4% in 2007, even though the government recorded notable progress in increasing access to treatment services.
In a country suffering from a condom glut, Kenyan adults were found to hardly ever use condoms, with just about half of the adults reporting having never used a condom in their lifetime.
Less than 20% of the adults reported having used a condom in their last sexual encounter with a sexual partner whose HIV status was unknown to them.
Kenyan officials recently reported a condom glut and blamed the government-funded Kenya Medical Supplies Agency (KEMSA) for importing too many condoms, which are estimated to be about 10 billion pieces, against an annual demand of 150 million.
Prime Minister Raila Odinga said the country's efforts to curb HIV/AIDS spread might come to naught unless preventive measures took precedence over treatment.
"Let me bluntly state that we cannot treat our way out of this epidemic. The only way to reverse the epidemic is through prevention," the Prime Minister said.
Some 1.4 million Kenyans aged between 15-64 years are living with HIV, placing Kenya's HIV prevalence rate at 7.4% of the population.
The survey has cited women as the worst affected group nationally, with three out of five women affected.
However, the survey found out that men were worst affected by the pandemic in the rural areas, while the urban areas showed a slight decline in the HIV/AIDS prevalence rates.
"One of the most important things is that this survey shows we must redouble our efforts to prevent new infections," Odinga said, adding that continued improvement in access to care and treatment was absolutely critical.
"We can only hope to turn the epidemic tide by stopping new infections before they happen," he said.
The Kenyan Premier regretted that because for every two people put on treatment, five were newly infected with HIV, it might be more difficult to effectively win the war.
"Therefore, unless we act now, treatment queues will get longer and it will become more difficult to get anywhere near the universal access to HIV prevention, treatment, care and support that we are committed to," he added.
The survey makes critical points in Kenya's efforts to curb the spread of the pandemic, noting that new infections remained the same for the people in the age bracket of 15-49 since 2003, although the researchers did not immediately explain the significance of this development.
The survey also discovered another worrying phenomenon in the field of HIV research, as it found out that nearly half of the married individuals living with the disease had a partner who was not really HIV-positive, which makes a strong statement about the disease transmission.
It also sought to confirm whether male circumcision actually reduced the HIV spread.
The latest survey confirmed a previous one done in 2003, which found out that HIV infection rates were three times higher among the uncircumcised men than the circumcised men.
Health file
The lack of education and political will, poverty, out-moded traditional beliefs, to mention but a few, have been widely blamed for causing severe and sometimes unwarranted health catastrophies of genocidal proportions on the African continent. Child killer diseases, malaria, tuberculosis, water borne diseases, HIV/AIDS, among other preventable ailments have killed millions in their wake. As rightly said by the former UN Secretary General, Kofi Annan, on May 13, 2000 "More people (...) died of Aids in the past year (1999-2000, ndlr) in Africa than in all the wars on the continent".