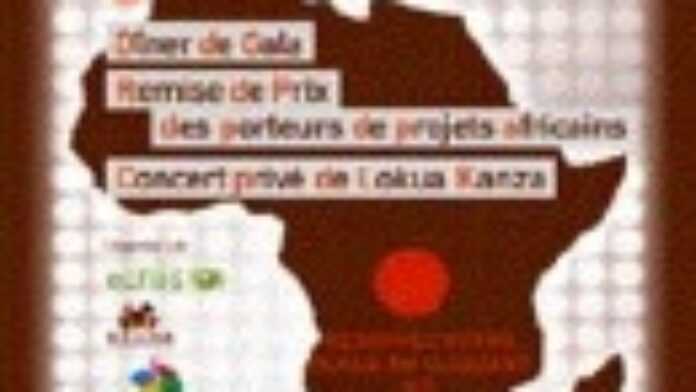 Eleven projects presented by African associations are on the list of competitors for the three "Harubuntu" 2008 prizes, a contest organised by Echos Communication and "Africa's United Cities and local governments". The project is to highlight African personalities, those who bring hope and create wealth.
Harubuntu, which means "in this place, there is value", in Kirundi (national lan guage of Burundi), is in line with a willingness of change to instill in Europe, dynamics of attraction for Africa, the contest's organisers disclosed.
At the ceremony, scheduled in Brussels, Belgium, to be attended by partners of the project, three prizes of 10,000 euro (about CFA F 6.550.000) each will be awarded. The three awards are the Enterprise Prize, the Local Authority Prize and the Civil Society Prize.
In the Enterprise category, seven projects are in line for the award — Project of the creation of a television series on the topic of culture for development in Africa, Africaura, the African way (entry from Cameroon), plastic waste recycling (Senegal), creation of medicinal gardens maintained by the rural population (Gabon).
There is also African cosmetology (Senegal), training centre in naturotherapy (Burundi), promotion and protection of the rights of the child (Rubaga Youth Development Association – RYDA-Uganda) and seeds of hope: creation of a local independent group of rural press, made up of a magazine, a radio and a television channel (Mali).
Two projects are selected for "Local Authority": Village funds self managed by a women association (Cameroon) and a sustainable joint management of the beach of Ngor (Sénégal).
For the "Civil Society" prize, the jury selected School Radio: KICORA, distance learning project (Tanzanie) and Handifestival: cultural festival of disabled people (Sénégal).
Mayors, town councilors and members of the local authorities of the aforementioned cities, towns and villages are the initiators of the projects, backed by a network of Euro-African partners made up of NGO's, media and philanthropists.
European Union
Read latest news and features from European Union : business, politics, culture, life & style, entertainment and sports