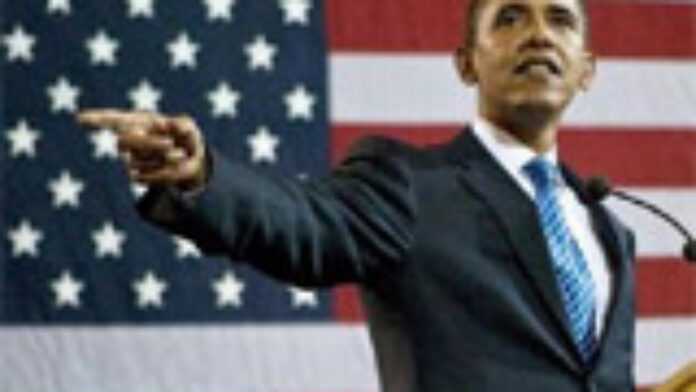 As the candidates head into the final weekend of the US's longest and most expensive presidential campaign, some 20m Americans have already cast their votes in the 30-plus states where pre-polling day ballots are allowed, with registered Democrats outnumbering registered Republicans by up to two to one.
At the same time, a new poll claimed on Friday that about 20m Americans are still undecided or could yet change their minds.
Barack Obama's strong showing among early voters reflected the success of the Democratic operation to lock in the votes of its core support. John McCain, his rival, however, might have the edge in postal votes that traditionally favour the Republicans.
Georgia, one of 32 states that do not require voters to give a reason for voting early, was among those that saw a huge turnout in early polling. The Early Voting Information Center at Oregon's Reed College said that by Thursday almost 1.4m Georgians had cast their votes – almost 25 per cent of those registered and double previous elections.
In Atlanta, the state capital, thousands of early voters queued for hours to beat a deadline for pre-November 4 polling due to run out on Friday night.
In spite of the length of the campaign – 21 months in the case of Mr Obama, who announced his presidential bid in February last year – and the hundreds of millions of dollars spent on advertising by both sides, surveys of the undecided range from 2 per cent to 14 per cent.
The upper figure, quoted on Friday in an Associated Press-Yahoo poll, included voters who have picked a favourite candidate but still have doubts. The survey was based on interviews with a core group of 2,000 voters that AP-Yahoo has been questioning since last November. It showed that the proportion of so-called "persuadables" had barely changed since June.
This year, a record 188m people have registered to vote, four out of five of the population over 18 and almost a third higher than in 2004.
"There's no question this turnout's going to be huge," said Bill McInturff, the McCain campaign's chief pollster, saying he expected 130m-135m people to vote.
The McCain campaign said it was embarking on a media blitz in the last days to win over hesitant voters and close Mr Obama's average national poll lead of 6 percentage points.
The push reflected the campaign's belief that the election would be won by capturing the undecided rather than relying on mobilising the Republican base, as George W. Bush did in 2000 and 2004.
"In some states, the most important group right now is not the undecideds, it's the people who've recently converted to Senator Obama," said David Plouffe, Mr Obama's campaign manager. "We obviously spend a lot of time making sure they stay." He dismissed the idea that undecided voters would break "75, 80, 90 per cent to Senator McCain".
The McCain camp has also been boosted by two recent surveys showing a fall in Mr Obama's lead in Pennsylvania, a state the Republicans have set their sights on capturing.
Because of its superior finances the Obama campaign does not have the same difficult choice as its Republican rival between spending on television advertisements and on getting out the vote.