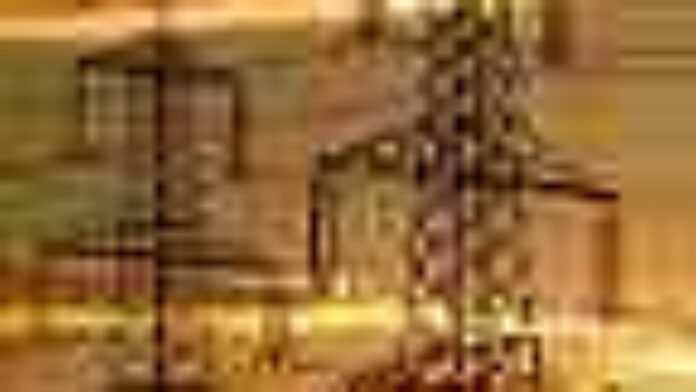 From outer space, the vast Cahora Bassa hydroelectric complex on the Zambezi River in Mozambique is easy to see. The dam has huge turbines that generate enough electricity to power millions of homes and businesses in South Africa and the surrounding region.
Thousands of kilometres away in rural Mali meanwhile, a woman cuts a trench in a low earth barrier with a practiced swing of her hoe, and allows water from the shallow pond behind to trickle between her neat rows of millet and beans. When enough water has reached her crops she will plug the gap with a few handfuls of mud and dirt and go on about her chores.
Both the giant power station and the simple irrigation system are examples of infrastructure: the roads, ports, power, water and sanitation systems, telephone lines, radio and television transmitters and, more recently, mobile phone networks that make economic growth and development possible.
But by almost any measure, Africa lacks the infrastructure to meet the basic needs of its population and to reduce poverty. The lack is most severe in Africa's long-neglected rural areas, where the majority of the continent's 920 million people live, and where the burden of everyday survival falls most heavily on women.
"The infrastructure gap is enormous," African Development Bank President Donald Kaberuka says, "hampering [greater] economic growth across the continent." One recent study found that fewer than one in five people in poor African countries have electricity, barely a third of rural Africans live near a road and just 4 per cent of Africa's farmland is irrigated.
The poor state of transport and communications, Mr. Kaberuka said, adds what he describes as "economic distance" to African trade. The high cost of moving Africa's goods — caused by infrastructure problems — make the continent's exports less competitive on world markets and its imports more expensive for Africans. Experts estimate that poor road, rail and harbour facilities add 30–40 per cent to the cost of goods traded among African countries. The expense of getting goods inland in Africa is, on average, 50 per cent higher than shipping costs in other low-income areas of the world.
The result, notes United Nations Secretary-General Ban Ki-moon in a report to a September 2008 General Assembly meeting on Africa, is that despite the continent's abundant natural resources, "Africa's potential is far from being fully harnessed."
Overcoming the continent's infrastructure deficit is at the heart of Africa's development plan, the New Partnership for Africa's Development (NEPAD). The blueprint, adopted by African leaders in 2001, emphasizes regional infrastructure projects that will allow goods, people and information to move efficiently and freely throughout the continent.
Closing the gap
The price tag for building the necessary new infrastructure will be high. The UN estimates that more than $52 billion will be needed each year in public and private investments, including some $38 billion that will need to come from Africa's donor-country partners. A World Bank study puts the figure higher, at about $75 billion a year, almost equally divided between the cost of new construction and of operation and maintenance.
Inadequate maintenance and mismanagement of existing infrastructure are nearly as serious a problem as the need for additional capacity. About a third of Africa's existing infrastructure needs repair or renovation, and the percentage is even higher in rural areas and in countries recovering from war. The World Bank found that African power and water companies collect only between 70 and 90 per cent of their bills. In some countries, 40 per cent of customers do not pay for water and power.
Technical problems add to waste. Africa's electric power grid, for example, loses twice as much electricity during transmission as do more modern systems. Overall, the Bank estimates, unpaid bills and waste by public utilities cost African taxpayers $6 billion annually.
Electric power infrastructure is in particularly desperate shape. According to the World Bank, the whole of sub-Saharan Africa generates only as much electricity as Spain. This is about a tenth of the amount generated per person in other developing regions. The Bank estimates that losses to businesses from power failures equal 5 per cent of sales every year.
NEPAD sets regional priorities
NEPAD's plan for infrastructure development includes an $8 billion Short-Term Action Plan with 20 priority projects, among them:
* a gas pipeline to transport Nigerian natural gas to neighbouring countries to fuel electric power plants
* the Nile Basin Initiative to strengthen regional cooperation and management of the river, which flows through 10 countries
* improving the ability of Africa's regional economic communities to plan and manage the development of infrastructure involving more than one country.
Regional integration is central to NEPAD since better links between African countries is vital if the continent is to achieve the markets needed for development and continued economic growth, a World Bank researcher argues. "A lot of infrastructure is only cost-effective if it is done on a large scale. When you have a lot of small countries dividing up limited resources, you produce underinvestment, inefficient and expensive services and needless duplication."
Overcoming the huge gap between the need for electric power and what is currently available, a Bank study contends, can only be done through regional planning. Twenty-one of sub-Saharan Africa's 48 countries operate national power systems that are too small to be efficient. The operating costs in those countries average 30 cents per kilowatt hour compared to 10 cents per hour in countries with larger power grids.
Although Africa has abundant potential for hydroelectric power, 60 per cent is in just two countries, the Democratic Republic of the Congo and Ethiopia. Those countries' economies are too small to use the large amounts of power that would have to be generated to justify construction costs. So, regional power markets make a lot of sense.
Michael Fleshman is a writer for United Nations Africa Renewal magazine.
Africa Renewal
Africa Renewal magazine, published by the United Nations, examines Africa's development, achievements and challenges. It provides expert analysis and on-the-spot reporting to show how policies affect Africa's people.