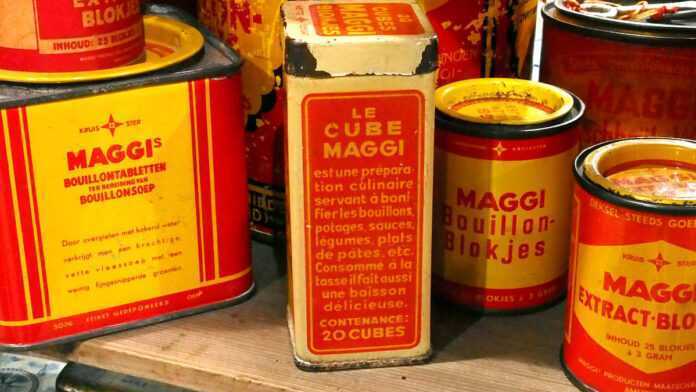 Claiming that their men prefer plumper buttocks, some women in the Democratic Republic of Congo have turned to the use of Maggi cube (a seasoning condiment) as suppositories or even enemas to enhance their buttocks. Afrik-news.com reveals a practice that has taken some to their graves.
A rumba hit song entiled "Ntaba Bandundu" and performed by Shiko Mawatu talks about the infedilities of a woman. The song, written in Lingala, evokes a taboo subject. "You have already used eight from the ten you took from the kitchen", begins the song, "use the remaining two to season the beans", it continues. Helene is not happy about her friend's indescriminate use their stock of Maggi Cubes to enhance "her butt."
Indeed, some insert this seasoning condiment into their anal canal with the intention of developing the type of generous "butts" that Congolese men are so crazy about. The maggi condiments, which come in both solid and liquid forms, instead of being used for cooking purposes, are being used as suppositories or enemas, respectively. Kerwin Mayizo, a presenter on Radio France International and France Inter was quoted as saying: "these women think that since Maggi Cube contains lots of nutritional elements and that directly placing them where it matters would help them gain weight on their behinds".
Maggic?
The music expert points out that some big names on the music scene in the country require that their dancers use the "cube". He talks about some of the scenes he witnessed, particularly a schedule that a group of the girls, selected to become dancers in a group, were made to follow: "The girls lived together in a villa. In the morning, a dance choreographer would take them through a routine. Around 10 am, they meet with their beautician who gives them beauty lotions, including cosmetic products to bleach their skin. Afterwards, they are given three very heavy meals. In the evening, a medical practitioner comes by to inject them with Durabolin (an anabolic steroid). As the end of their stay draws closer, five out of ten girls are retained to become part of a dance group… To increase their chances of being selected, some of the girls turn to Maggi cube."
The results of this practice are uncertain. But girls who are successful with the trick do not hesitate to parade the streets showing their "maggic booty". This has led those who are naturally endowed to refer to the Maggi users as "cheats", especially when the "fake" behinds draw the attention of their boyfriends.
Sexy to death
Antoinette (not her real name) is one of the unlucky ones. "My butt has not grown. Everything goes into my hips but my butt has practically remained the same" the 24 year old woman laments. Following this failure, Antoinette decided to put an end to this harmful and unhealthy practice. Many women have had to deal with infections due to this wrongful use of the spiced condiment. The less fortunate ones have tragically lost their lives.
Given the health hazards involved in this practice, awareness campaigns have been conducted. More girls, especially educated ones, are aware of some of the dangers involved, however, the temptation to grow a "bubble butt" is sometimes too much for thin girls, even those who know the dangers, all too well.
Women
Read latest news and features for Women: feminism, Africans, Amazons, emancipation, excision, infibulation, liberation, Senegalese, Ivorian, Beninese, Cameroonian, Gabonese, Malian, Algerian, Moroccan.