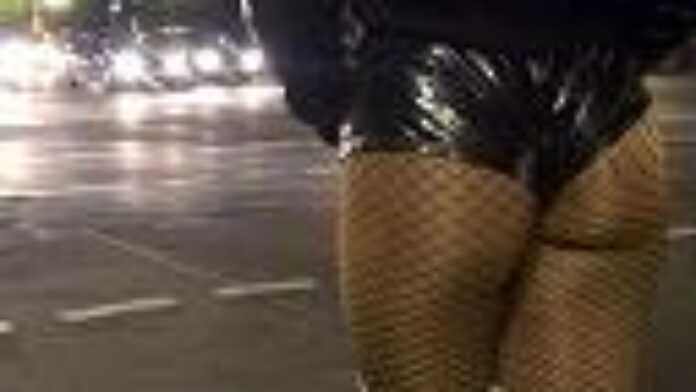 Many young people in French-speaking Benin are learning English to adapt to globalization, but some young women have another goal: to enter the thriving sex industry in neighbouring Nigeria, where the market is considered more lucrative.
Jenifer, 20, has been taking a course at a language school in Cotonou, the business capital of Benin. "Well, yes, I'm not learning English just for the sake of learning the language, I have other goals to achieve," she said.
Although it is hard to assess the extent of this clandestine trend, Jean-Paul, who is in the same business English class as Jenifer, is aware of his classmate's objective. "Basically, it's English for sex," he said.
Kadi, 19, who has been learning English for the last four months at a large training centre in Cotonou, admitted that she would soon be ready to overcome the last barrier to entering the Nigerian sex trade: language.
"It is the sad truth and it is unfortunate. Sometimes our young girls find themselves in this position without wanting to," said Solange Legonou, President of the Benin network of NGOs for female leadership (ROLF).
"Some of them, for example, go to learn English … in Nigeria, for further study – not all of them go with the intention of becoming [sex workers], but their circumstances push them into it," said Legonou, who emphasized the need to "concentrate on awareness-raising of young girls", particularly to the risk of HIV.
Globalization
Many girls from Benin and other countries in West Africa succumb to the temptation of sex work in Nigeria. "I was told that it was just like the West there," said Aïcha, who studies law by day and is a sex worker by night. "Fellow Beninians in Nigeria, particularly in Abuja [the capital], do very well out of their clients, who come with dollars and euros."
Amy, a young sex worker near one of the big hotels in the city, came from Ivory Coast in 2007. She said she made enough money to rent an apartment for US$400 a month in a suburb of Abuja.
"The world has changed, we need to get moving and we need to meet others. What is true for business is also true for other areas. Why should we think that sex is not affected by this? We need to find ways to adapt ourselves," she said.
"Most of these people are just adapting to the new world and we cannot criticize them for that," commented Amidou Boubacar, a hotel employee in Lagos, the large port city in the south of Nigeria.
HIV risk
Nigeria has 2.6 million people living with HIV – the third highest HIV caseload in the world after India and South Africa – and a prevalence rate of 3.1 percent, compared to 2 percent in Benin, but this does not discourage young people.
"I am well aware that the possibility of catching AIDS is high [but] you don't need to go to Nigeria to be at risk," said Kadi. "I always take precautions."
Marcelline, another student in Cotonou, said she planned to go to Abuja, "the city of rich men", where some girls had clients who paid around $130 or more for a night.
Some young Beninian students hone their skills in Cotonou while waiting for the big move. "When I finished my English course I started practicing here because there is a large English-speaking visiting client base in [our] country," admitted Christine, 28. "But my real goal is to one day go to the United Kingdom, America … or even just to Nigeria."
Prostitution
Alerted on the subject of prostitution among Africans, a growing trend in Europe and Africa, by various groups, Afrik decided to react. The following articles highlight not only testimonies on female prostitution but also child and male prostitution.