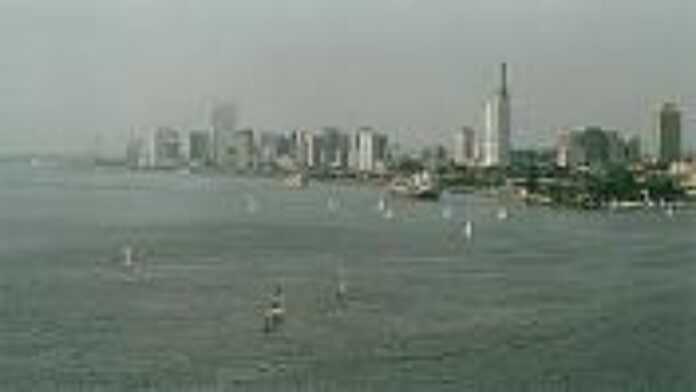 The need for governments to fast-track agreements on a global treaty and develop a strong negotiation text for a new climate treaty due in December 2009 to protect the environment cannot be over-emphasised, the World Wide Fund (WWF) said in a statement from Geneva, Switzerland, ahead of last year's UN talks on climate change in Poznan. However, it is unlikely that an agreement would be reached at the end of this year, as the United States, which holds the highest negotiating power on the international scene, is still struggling to pass a bill on carbon emissions through its Senate.
In a statement read by Kim Carstensen a few months ago, the WWF Global Climate Initiative leader said, "We are at the point where our climate system is starting to spin out of control''.
Analysis of the latest climate science comes to the dire conclusion that humanity is approaching the last chance to keep global warming below the danger-threshold of two degrees centigrade, in addition to acting fast. "The latest science confirms that we are now seeing devastating consequences of warming that were not expected to hit for decades (…) The early meltdown of ice in the Arctic and Greenland may soon prompt further dangerous climate feedbacks, accelerating warming faster and stronger than forecast".
The United States, which is not a member of the Kyoto Protocol but remains an important figure in the debate over climate change, is still struggling to pass domestic laws affecting carbon emissions due to financial constraints, albeit President Obama's pro-environmentalist position. According to analysts, United States lawmakers are finding it particularly difficult to put more financial strains on their populations who have been very hard hit by the financial meltdown as carbon taxes as well as the replacement, transformation and construction of infrastructure to hold more renewable energy sources are likely to cost more than 1,000 dollars per household per year.
Some believe that the date for the next climate treaty in Copenhagen later this year is too close to enable the US to pass the necessary bills in order to consolidate a much needed domestic political consensus before approaching the negotiating table.
But according to Carstensen, "Responsible politicians cannot dare to waste another second on delaying tactics in the face of these urgent warnings from nature". The WWF indicates that scientists now suggest warming of less than two degrees Celsius might be enough to trigger the loss of Arctic sea ice and a meltdown of the 3,000-metre thick Greenland ice cap. As a result, global sea levels would rise by several metres, threatening an incalculable number of people worldwide.
According to Stefan Cramer, Nigeria director of Heinrich Boll Stiftung, a German environmental NGO, the West African coastline as it is now "will be completely changed by the end of this century," submerging swathes of the West African coastline extending from the Mauritanian dunes to the tropical forests in Cameroon. This is "because the sea level is rising along the coast at around two centimetres every year". In Nigeria, the situation is already dire following an August 2007 storm that caused the destruction of a protective sand bar along the country's coast.
This phenomenon will greatly affect economies and populations beyond financial repair. The rising sea level, according to George Awudi of the Ghana branch of Friends of the Earth, "will make the ground water undrinkable and unsuitable for agricultural purposes. The result will be food and water insecurity," due to increasing salinity.
The WWF has warned that the planet is now confronted with a new quality of change that has become increasingly difficult to adopt and impossible to reverse. Despite that warning, man-made CO2 emissions from fossil fuels have increased considerably, i.e. four times faster in this decade than in the previous decade.
Meanwhile, lawmakers from US states whose economies are mainly dependent on fossil fuels have not been too keen to endorse bills for renewable energy sources which could see their individual state economies take a nose dive. This same fear was sounded by Ethiopian Prime Minister Meles Zenawi early this year, when he indicated that although Ethiopia has already taken steps towards a green campaign, his country will not slow down its efforts to industrialise for fear of worsening the state of the environment and increasing carbon pollution. "Our contribution to global warming is negligible," he said. Most African states have been left to deal with the adverse effects of climate change.
"Every solution to a problem must focus on the major cause of that problem and in this case greenhouse gas emissions by industrialised countries which are responsible for sea-level rise must be effectively tackled," says Awudi. "The industrialised countries should take proactive steps in curtailing their emissions responsible for climate change which will have a positive impact on sea-level rise".
Although President Obama has been applauded for his stance on climate change, his proposed shift from fossil fuels to biofuels, albeit positive according to some, has been criticised by some environmentalists who claim that the manufacturing of biofuels would negatively impact the ecosystem, while humanitarian organizations argue that a larger scale production of biofuels could trigger a much worse food crisis, particularly in Africa.
It is incumbent on industrialized countries, the proven perpetrators of global warming, to recognise the many adverse effects climate change has on poorer populations and take responsibility for it. But in the meantime, as lawmakers in the United States sit in their comfortable abodes far from the coastlines of West Africa and countries being swallowed up by the sea (Bangladesh, Maldives, etc.) and argue about the financial impact of positive bills to fight global warming, the rest of the world is bracing itself for that two degree Celcius shift in temperature.